When a Teacher is Assaulted By a Student, The Effects are Lasting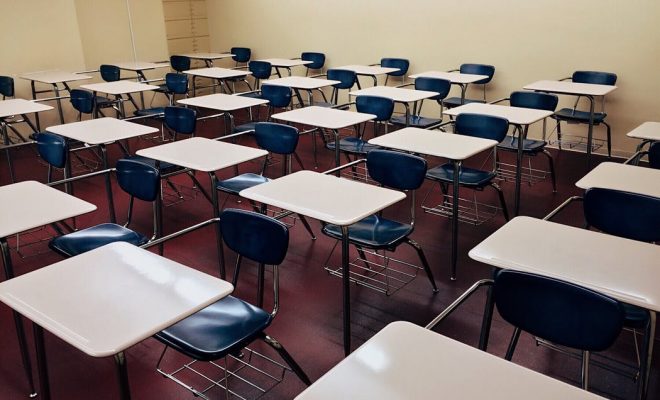 Most educators do not join the job expecting to deploy self-defense strategies in the classroom. Violence and threats against educators are severe problems with long-term consequences. The attacks have a harmful impact not only on the instructor who is attacked, but also on the learner offender, the rest of the learner body, the school's future, and the community at large. Legislators and administrators must work together to find solutions to the scourge of learner assaults on instructors. Here are some of the long-term consequences of learner assaults on educators:
Schools are having difficulty retaining and attracting educators.
When students assault teachers, it jeopardizes the quality of education at the school. Educators who are assaulted by students may suffer from PTSD or anxiety and be unable to return to work, or they may simply leave because they no longer feel safe. This may also be determined by the school's administration's attitude to these situations. After an attack, a teacher who feels supported by the school administration is more likely to continue in their current position. However, in many circumstances, the teacher finds the answer inadequate, and the lack of support leads to their departure from the school. Other educators and prospective employees are less inclined to apply for jobs in schools where they have heard of assaults on educators. This makes it difficult for the school to maintain and attract top-tier educators. The more frequently and in more places these assaults occur, the more college students may decide not to pursue a career in education at all.
The learner suffers as well.
When a student attacks a teacher, they are nearly usually classified as a problem child by other students, educators, and administrators. They are more likely to get punishment than rehabilitation, with suspension or expulsion being the most frequent punishment, hindering their education. While lashing out and hitting a teacher is obviously wrong, it is indicative of major problems at home, emotional disturbance, or mental health issues. Attacking a teacher is a cry for assistance, but the student is unlikely to receive it. Instead, the learner, other students, the teacher, and the institution as a whole suffer.
Violence against educators is a serious issue that must be addressed in schools. Administrators and lawmakers must collaborate to develop a system that protects both students and teachers. The educational field's future may be at stake.
Violence makes for a dangerous learning atmosphere.
Being in the presence of violence, even if they do not witness or experience it firsthand, is distressing for students. Violence against educators creates an environment in which students do not feel safe. Their perceptions of their teachers and other adults may also change. Instead of respecting authority figures and guardians, learners may not feel safe around educators or may not respect their authority after witnessing another learner brutally disrespect them. Learners also witness the administration's reaction to these attacks, and if there are little or no sanctions, they realize the level of aggression they can tolerate at school. Chronic stress, according to studies, impairs learning and the ability to store and retrieve memories. Learners will not be able to learn as successfully if they do not feel safe in the classroom. Chronic stress can also have a harmful impact on their health, resulting in a variety of physical and mental diseases.