What To Do if You Get Bad Grades in School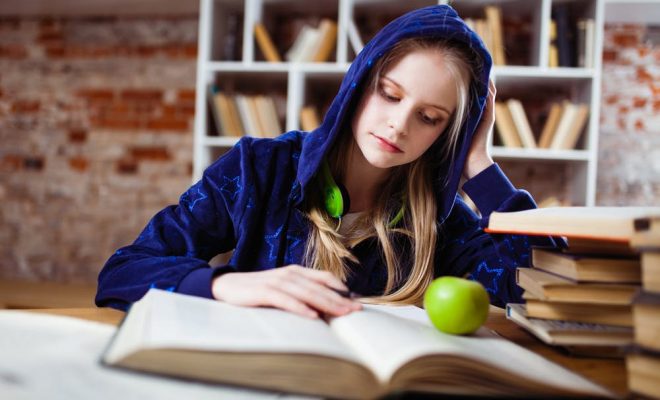 So, you're a first-year college student who has just completed your first semester—well done! However, when your marks appear, you discover that you fared poorly in one of your classes. It can be possible that you fail the whole course. Don't worry if things seem terrible. It is feasible to figure out what went wrong and get back on track for the remainder of your academic career. Here are three simple strategies to cope with your first terrible grades in college.
Talk with Your Professor
If you receive a poor grade in a class, one of the first things you should do is schedule a meeting with your professor to explain the situation. For various reasons, this should be completed as quickly as feasible. First, speak with your teacher to determine why you got the grade. The sooner you can figure out what you need to work on, the sooner you can plan to perform better next time (more on that later). Professors will provide you with a detailed analysis of your grade to identify where you should struggle.
Another reason you should talk to your professor about it is because there is a time limit within which a professor can adjust your grade. We're not suggesting you harass or beg your professor to change your grade, but promising to retake an exam or revise a project within a particular time limit. Depending on how close you were to passing, it may be enough to persuade academics to grant you a second chance. If they say, they can't or won't modify your grade, be ready to accept it and go on to the next stage. Reminder: "I worked hard" isn't enough to get a better grade; you must also show that you understand the topic.
Make a Strategy
It's time to establish a strategy for the future if you're stuck with your grade. After speaking with your professor, you should now comprehend why you received the grade. If it was due to terrible exam performance, devise a strategy to enhance your study habits. If you didn't perform well because you didn't finish all of the required reading, you might need to improve your time management abilities. Once you've determined the most reasonable cause for your poor performance, you may plan how you'll improve next time. Maintaining a record of your grades and GPA will also assist you in making better academic decisions in the future.
Don't overlook the logistical challenges that frequently accompany poor grades. Will you have to repeat a course if you fail it? Will your financial assistance or scholarships be affected if you get a bad grade? How do you think you're doing on the college basketball team? Make a strategy to make corrections and get back on track by studying how your poor grade affects other areas of your college life.
Do Not Give Up
It may seem like getting your first poor marks in college is the end, but it isn't. Many students before and after you may fail a class, yet they will still graduate with a degree, often with honors.
Breathe deeply and let go once you've discussed the situation with your instructors and devised a plan to prevent it from happening again. Recognize that your grades do not reflect who you are as a person or your value. If it helps, speak with a counselor on campus who can guide you through regaining your footing.
Concluding Thoughts
It's not pleasant to get poor marks, especially in college. You will, however, get through it and even prosper for the remainder of your college career if you follow the three steps stated above. As long as you stay focused, you'll be successful, especially when you try to fix what went wrong.