What is Website Usability?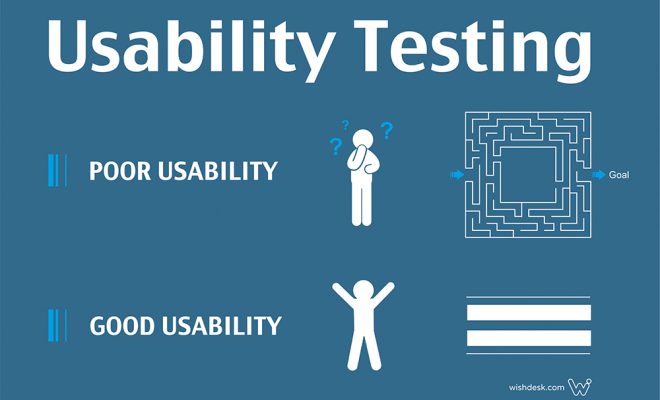 In today's digital age, it's crucial to have a website that is easy to use and understand. Website usability refers to the ease of use and user-friendliness of a website. In simpler terms, it refers to how easy it is for visitors to interact with a website and find what they're looking for. Website usability is an essential aspect of web design because it helps to attract and retain visitors, which eventually leads to conversions and increased ROI.
Website usability is assessed by various factors such as ease of navigation, website speed, responsive user interface, clear design, and mobile optimization. A website that is not user-friendly can hinder a business's online success, no matter how visually stunning it may appear. Therefore, website designers must focus on optimizing the usability of the website to ensure it delivers a positive user experience.
Ease of navigation is an integral part of website usability. Visitors should be able to navigate through different web pages and find information with minimal effort. When designing a website, designers should ensure that the menu structure is logical and that links are visible and easy to locate. Additionally, the site search function is another essential element to consider. A well-designed search function can help visitors find what they're looking for without having to navigate through multiple pages.
Website speed and load time are also vital components of usability. A website that loads quickly is more likely to retain visitors than one that takes too long to load. Users expect websites to load within seconds; otherwise, they may abandon the site in search of a faster alternative.
Responsive design is another critical aspect of website usability. A responsive website automatically adjusts its layout to fit different screen sizes, whether it's on a desktop, laptop, or mobile device. This means that visitors can access the website from any device of their choice and still have an optimal viewing experience.
Clear design and user interface are also crucial for website usability. A website's design should be simple and easy to understand. Visitors should be able to find what they're looking for without having to navigate through multiple pages or sift through lots of information. A clear user interface means that visitors can quickly scan a website and find the information they need.
Finally, mobile optimization is critical to website usability. Mobile devices are increasingly being used to access websites, which means that websites must be optimized for mobile screens. This includes ensuring that the website loads quickly, that the layout is responsive, and that the font size and images are optimized for smaller screens.