What Is the Average Interest Rate for Savings Accounts?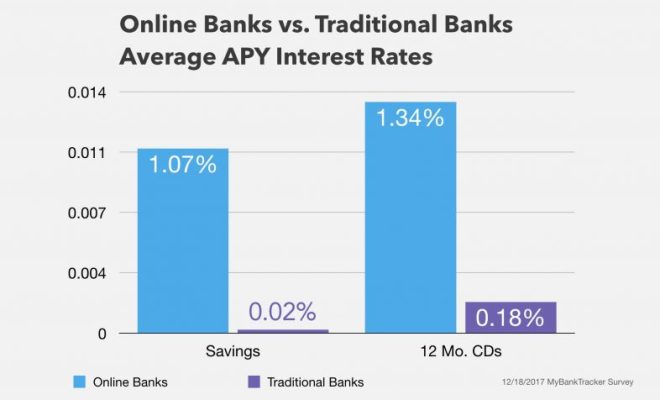 Introduction
A savings account is a safe place to store your money while earning interest. The interest rate on savings accounts varies depending on multiple factors such as the financial institution, the type of savings account, and the economic climate. In this article, we will discuss the average interest rate for savings accounts and explain what you need to know when choosing an account.
Average Interest Rate for Savings Accounts
The average interest rate for savings accounts fluctuates over time due to changes in the economy and central bank policies. As of 2021, the typical interest rate for a savings account in the United States ranges from 0.01% to 0.10%. However, some online banks and credit unions may offer more competitive interest rates, reaching up to 0.50% or higher.
Factors Affecting Interest Rates
1. Economic Climate – Economic conditions often dictate whether central banks increase or decrease interest rates. In times of economic growth, higher interest rates are implemented to curb inflation and manage credit demand. Conversely, during a sluggish economy, lower interest rates are set to encourage borrowing and spending.
2. Central Bank Policies – The Federal Reserve sets short-term interest rates in the U.S., which influences the rates offered by banks and other financial institutions. These adjustments directly impact businesses, consumers, and investors.
3. Type of Savings Account – Different types of savings accounts yield varying interest rates depending on their features and purpose. For example, high-yield savings accounts and money market accounts usually have more favorable rates than traditional accounts due to their higher minimum balance requirements and limited transactions.
4. Financial Institution – The size and type of a financial institution can also affect its offered rates on savings accounts because large banks have more resources to offer better products and services.
Maximizing Your Savings Account's Interest Rate
To ensure that you benefit from competitive interest rates on your savings account, it's essential to shop around and compare offers from various financial institutions. Online banks tend to have higher interest rates due to lower overhead costs, and credit unions may also offer better rates because they are not-for-profit organizations.
Additionally, consider opening a high-yield savings account or a money market account if you can maintain higher minimum balances, as these types of accounts often come with higher interest rates. Be sure to keep an eye on the economy and stay informed about interest rate changes, as this knowledge can help you make more informed financial decisions.
Conclusion
The average interest rate for savings accounts varies significantly depending on various factors such as the economic climate, central bank policies, account type, and financial institution. To maximize your savings account's potential, it is essential to explore different options and choose the most suitable account based on your financial needs and goals.