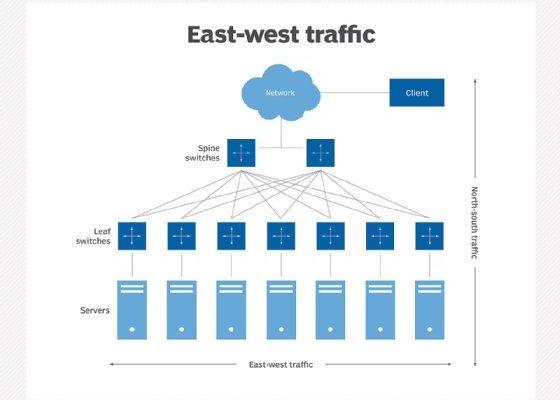 Network traffic refers to the movement of data across a computer network. In other words, it is the amount of data that is transmitted between computers, devices, and other network components.
The term network traffic can encompass a wide range of data types such as emails, file transfers, video and audio streaming, web traffic, and much more. As modern-day computing systems are more interconnected and rely heavily on network-based communication, network traffic can quickly become an overwhelming challenge to manage.
Every device connected to a computer network generates network traffic, regardless of whether the device is a computer, mobile phone, printer, or any other networking component. Data exchanged between devices is usually referred to as packets, which are small blocks of data that contain information that must be transmitted.
There are two primary types of network traffic: incoming and outgoing. Incoming network traffic is the data that is sent to a device from other devices on the network. Outgoing network traffic is the data that is sent from a device to other devices on the network.
Network administrators use network traffic analysis tools to monitor and manage network traffic. These tools capture network traffic data and provide information on the type and volume of traffic that is being transmitted across the network.
Network traffic analysis tools can help detect network anomalies, identify network performance issues, and provide valuable insights to optimize network traffic. Network administrators can use this data to analyze network traffic patterns, monitor bandwidth usage, and identify network security risks.
In conclusion, network traffic is an essential aspect of modern-day computing. It is the most basic layer that connects all devices, and it enables the communication and sharing of data between devices on a network. Understanding network traffic is crucial for network administrators to optimize the performance, security, and overall usability of computer networks.