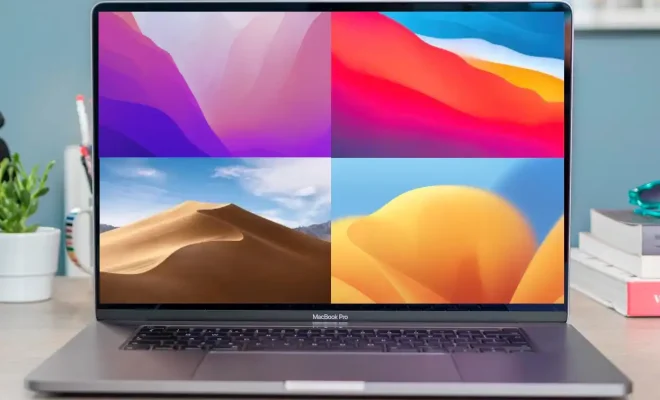 Mac OS X is a modern operating system that is developed, marketed, and designed by Apple Inc. The Mac OS X operating system has been designed specifically for Apple's computers and the company's hardware, providing its users with an easy-to-use and customizable interface. The OS X system has been constantly improved and developed by Apple, and over the years has become one of the most popular and advanced operating systems in the world.
Mac OS X is designed to give users a more stable, efficient, and secure computing experience. The operating system provides users with a high-performance user interface, application architecture, and built-in support for internet and word processing, image, and video-editing applications. The OS X operating system is known for its abilities to establish and maintain secure connections with the internet, a feature that has made it popular among Apple's users.
One of the most notable features of Mac OS X is its user interface, which is designed using a graphic user interface (GUI). The system provides its users with a sleek design and look which sets it apart from other operating systems. The interface maintains a consistent look, making it simple and easy to use, no matter which application is being used. The interface elements include a dock, menu bar, window manager, and the Finder, all of which work together to create a seamless user experience with the operating system.
Apple also emphasizes on the safety and security of Mac OS X. The company has incorporated several safety mechanisms and protocols into the system, ensuring that user data is secure and protected. It includes Advanced Encryption Standard (AES) encryption to protect user data, and Gatekeeper, a built-in safety feature that restricts users from downloading unauthorized applications. The system also includes Firewall, which blocks external connections and stops malware from spreading.
Apple has also equipped Mac OS X with a range of advanced features aimed at enhancing user productivity. These include support for multiple desktops, iCloud backup, Time Machine backups, Notification Center, and the ability to airplay music, video, and pictures to an Apple TV or other compatible devices.
In conclusion, Mac OS X is a powerful and user-friendly operating system that offers advanced features, stability, and security. The system is renowned for its sleek and modern user interface, advanced productivity features, and built-in safety mechanisms. With constant updates and improvements, Apple continues to make the Mac OS X operating system, one of the best operating systems on the market.