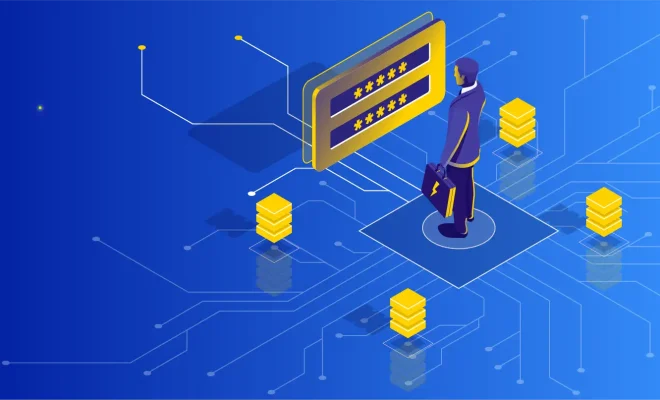 Enterprises are complex organizations that process and store vast amounts of data. This data may include customer information, transaction records, financial data, employee records, and other business-related information. Enterprise data refers to any data that is integral to the functioning of a business, including both structured and unstructured data. In this article, we will discuss what is enterprise data, why it is important, and how it is used by businesses.
What is Enterprise Data?
Enterprise data is any data that is used by an organization to manage its operations, strategic decisions, financial reporting, compliance, and customer engagement. This data can come from various sources, including transactional systems, social media, email, sensors, and other digital platforms. In general, enterprise data can be categorized into two types: Structured and unstructured.
Structured data is the information that is organized and stored in a specific format that can be easily analyzed and manipulated. It typically includes data from databases, spreadsheets, and other structured systems. Some examples of structured data include customer names, addresses, transaction amounts, and product catalogs.
Unstructured data, on the other hand, is data that is not organized in a predefined manner. This type of data can come from sources like social media, email, and text documents. It includes information like text messages, tweets, and customer feedback that cannot be easily categorized or analyzed.
Why is Enterprise Data Important?
Enterprise data plays a vital role in the functioning of a business. It helps businesses gain insights into their operations, gain a competitive advantage, and make informed decisions. With the help of enterprise data, businesses can:
1. Improve operational efficiency: Access to enterprise data helps businesses streamline their operations by identifying roadblocks, bottlenecks, and inefficiencies in their processes.
2. Analyze customer behavior: With the help of enterprise data, businesses can understand their customers better and improve their engagement with them.
3. Gain a competitive edge: Access to enterprise data helps businesses stay ahead of the competition by identifying market trends, customer preferences, and industry insights.
4. Maintain regulatory compliance: Enterprise data is crucial for businesses to comply with regulations and ensure that they are meeting industry standards.
How Do Businesses Use Enterprise Data?
Businesses use enterprise data in various ways to achieve their objectives. Here are some common ways that organizations use enterprise data:
1. Business intelligence: Enterprises use business intelligence tools to analyze their data, identify trends, and forecast market opportunities.
2. Marketing: With the help of enterprise data, marketing teams can personalize campaigns, target specific customers, and optimize conversion rates.
3. Customer service: Enterprises use enterprise data to provide personalized support services, understand customer expectations, and reduce churn.
4. Cybersecurity: Enterprise data helps businesses identify cybersecurity threats, reduce risk, and protect their sensitive information.
Conclusion
In conclusion, enterprise data is essential for organizations to operate efficiently, gain insights into customer behavior, and make informed decisions. It helps organizations streamline their operations, analyze market trends, and meet regulatory standards. With the help of enterprise data, businesses can gain a competitive advantage and stay ahead of the competition. As the amount of enterprise data continues to grow, it is essential for businesses to adopt advanced data management technologies and choose the right tools to extract insights from their enterprise data.