What is Enterprise Application Integration (EAI)?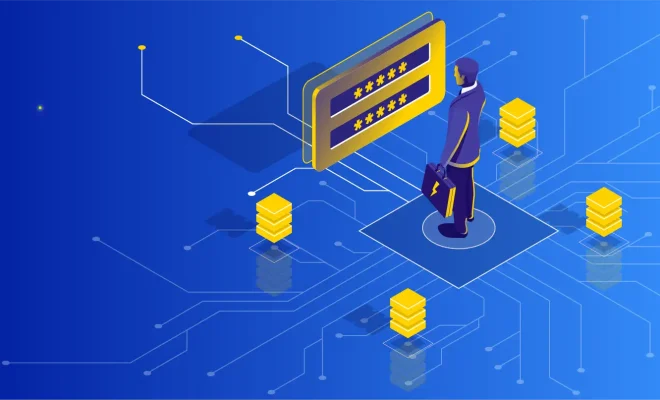 Enterprise Application Integration (EAI) is a process of integrating various enterprise applications in order to streamline business operations and improve overall efficiency. With the increasing use of technology in every aspect of running a business, there is a need to integrate different software applications and systems to ensure that they are working together seamlessly. EAI provides a framework for integrating different applications to enable information flow and data sharing across an enterprise.
EAI is a holistic approach to integration that takes into account the existing infrastructure of an organization, and leverages these assets to create a harmonious and integrated business ecosystem. It involves linking different systems together, including ERP, CRM, HR, and other enterprise systems, to give organizations a unified view of their operations. This, in turn, provides a better understanding of their customer needs and preferences, which can be leveraged to drive business growth and success.
The use of EAI allows organizations to create a centralized hub for data storage, processing, and management. This enables businesses to reduce data duplication, data loss, and data inconsistencies, which can lead to inefficiencies and poor decision-making. EAI also supports other business functions, such as supply chain management, logistics, and marketing, by providing real-time data for analysis and decision-making.
EAI can be implemented through various tools and technologies, including middleware, APIs, messaging systems, SOA, and web services. Middleware serves as the backbone of EAI, providing a platform for connecting applications through interfaces, services, and adapters. Messaging systems, such as IBM WebSphere MQ, Apache Kafka, and RabbitMQ, enable reliable communication between systems, while APIs allow secure access to integrated systems through a standard interface. SOA and web services enable the creation of a shared architecture, which provides uniform access to all enterprise data.
EAI adoption has been increasing rapidly in recent years, as organizations recognize the importance of integrating their systems to streamline their business operations. With the rise of cloud computing and big data, EAI has become an increasingly important solution for ensuring that disparate systems work together to provide a complete picture of business operations. EAI can help organizations reduce costs, boost efficiency, and improve customer service, making it a valuable tool for organizations of all sizes and across all industries.
In conclusion, Enterprise Application Integration (EAI) is an important process for businesses looking to optimize their operations and achieve business success. EAI enables seamless integration of applications and systems, providing a unified view of operations, and supporting decision-making across an organization. With the potential to improve efficiency, reduce costs, and enhance customer experience, EAI is an essential tool for organizations looking to stay ahead of the competition in today's rapidly changing business world.