What Is DFU Mode for iPhone and How Do I Use It?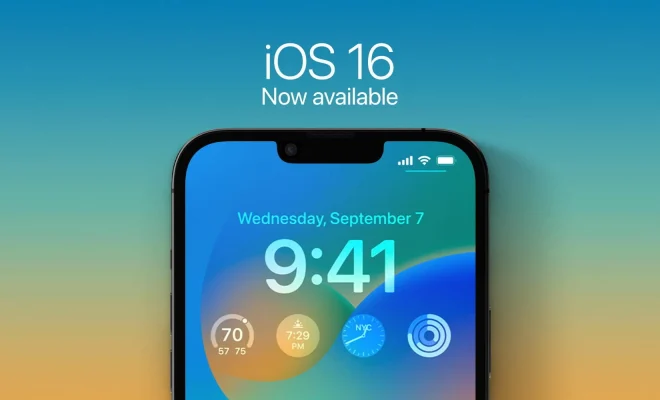 If you have ever used an iPhone or any other iOS device, you must have heard of DFU mode. DFU stands for Device Firmware Update, and it is a state that you can put your iPhone into for troubleshooting or upgrading purposes. In this article, we will delve into what DFU mode is, when you should use it, and how you can use it effectively.
What Is DFU Mode?
DFU mode is a state that allows you to put your iPhone into a special state where it can interface with iTunes or other software that can modify the firmware on the device. DFU mode is different from the recovery mode, which allows you to reinstall your device's operating system. The DFU mode can bypass most software and hardware limitations on your iPhone, making it easier to perform advanced operations like jailbreaking or updating the firmware manually.
When Should You Use DFU Mode?
There are several situations where you might need to put your iPhone into DFU mode. These include:
– Restoring the firmware after an unsuccessful update or jailbreak
– Downgrading the firmware to a previously supported version
– Removing a malware or spyware infection
– Recovering from a hardware failure or unresponsive device
– Reprogramming the baseband firmware
How to Enter DFU Mode on Your iPhone?
Entering DFU mode on your iPhone is simple and can be done with just a few steps. But, you need to follow the instructions carefully to ensure the process is successful. Here is how to enter DFU mode on your iPhone:
Step 1: Connect Your iPhone to a Computer
Before you start, you need to plug your iPhone into a computer with a USB cable and launch iTunes or Finder, your device management software.
Step 2: Put Your iPhone Into Recovery Mode
To get into DFU mode, you need first to put your iPhone into recovery mode. To do this, you need to:
– Turn off your iPhone by holding down the power button for a few seconds until the "slide to power off" slider appears.
– Next, slide the slider to turn off the iPhone.
– Hold down the Home button on your iPhone and keep it pressed down
– Keep holding the Home button and plug your iPhone into your computer's USB port
– Continue holding the Home button until you see the iTunes logo on your iPhone's screen
Step 3: Enter DFU Mode
Now that you are in recovery mode, you can then enter DFU mode. To do this:
– Hold down the Home and Power buttons simultaneously for about 10 seconds
– Release the Power button but continue holding the Home button for another 10 seconds
– If done correctly, your iPhone's screen will stay black, and iTunes or Finder will display a message saying that it has detected your iPhone in DFU mode.