What Is an MFA Fatigue Attack and How Can You Protect Against It?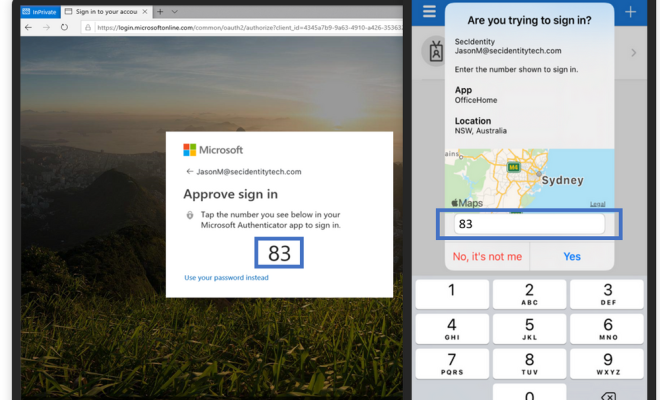 In today's fast-paced world, it's common for people to experience fatigue attacks. These attacks can be triggered by a variety of factors, including stress, lack of sleep, and poor diet. However, there's another type of fatigue attack that's becoming increasingly common among individuals who work in cybersecurity – MFA fatigue.
MFA, or multi-factor authentication, is an important security feature that's designed to protect sensitive information from cybercriminals. MFA requires users to provide two or more forms of authentication to gain access to an application or service. This could include something they know, like a password, something they have, like a physical token or smartphone, or something they are, like a biometric authentication factor such as facial recognition or fingerprint scanning.
While MFA is a highly-effective security measure, it can be tedious and overwhelming for users who must go through the same process multiple times a day. This is especially true for IT professionals, who may be responsible for managing access for dozens or even hundreds of users.
So, what exactly is an MFA fatigue attack? It occurs when MFA becomes so tedious that users start to take shortcuts or bypass the process altogether. This can include using the same password for multiple accounts, sharing access tokens with colleagues, or disabling MFA altogether.
To protect against MFA fatigue, there are several steps you can take. First, it's important to educate users on the importance of MFA and the potential consequences of bypassing it. Employees should understand that MFA is a critical security feature that helps protect sensitive information from cybercriminals.
Secondly, organizations can implement tools that make it easier for users to go through the MFA process. For example, single sign-on (SSO) solutions can help reduce the number of times users need to enter their credentials. Password managers and biometric authentication factors can also streamline the MFA process.
Finally, organizations can implement policies and procedures that require MFA in specific situations. This could include requiring MFA when accessing certain applications or services, when logging in from a new device, or when making changes to sensitive data.
In conclusion, MFA fatigue is a real threat that organizations must address to ensure the security of their sensitive information. By educating users, implementing tools to streamline the MFA process, and implementing policies and procedures that require MFA in specific situations, organizations can protect against MFA fatigue attacks and ensure the security of their data.