What Is AirDrop? How Does It Work?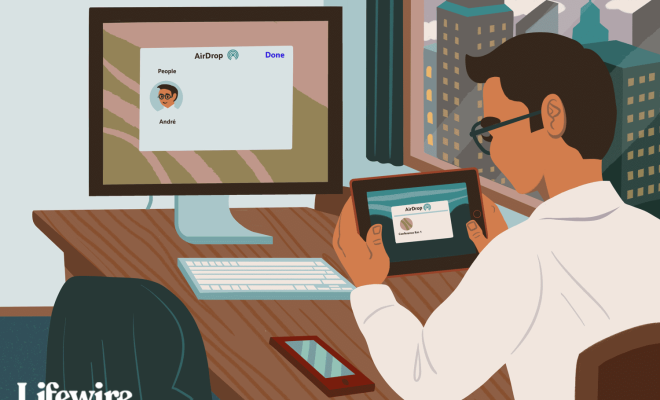 AirDrop is a feature that is exclusive to Apple devices that allows users to quickly and easily share files such as photos, videos, documents, and more between their Apple devices. Introduced in 2011 with the release of iOS 7, AirDrop has now become a staple feature in most Apple devices.
AirDrop works by using both Wi-Fi and Bluetooth technology to create a secure, peer-to-peer connection between two nearby Apple devices. When using AirDrop, the devices create a personalized connection that only allows the two devices involved in the transfer to communicate with each other, ensuring a high level of security and privacy.
To use AirDrop, both the sender and the receiver must have the feature turned on, and they must be in close proximity to each other. Once AirDrop is activated, users can select the files they wish to share and choose the recipient from the list of AirDrop-enabled devices that appear on their screen. Once the recipient accepts the transfer, the file is sent directly from the sender's device to the recipient's device, with no need for a Wi-Fi connection or an internet connection.
AirDrop also offers users the option to customize their AirDrop settings, including setting their device's visibility to "Everyone," which allows any nearby AirDrop-enabled devices to find it, or "Contacts Only," which only allows devices whose owners are in the sender's contacts to discover it.
AirDrop is currently available on most Apple devices, including iPhones, iPads, and Macs. It is one of the fastest, most reliable, and most secure ways to transfer files between Apple devices, making it a popular choice among Apple users.
In conclusion, AirDrop is a valuable feature that has made it easier for Apple users to share files quickly and securely between their devices. By using a combination of Wi-Fi and Bluetooth to create a personalized, peer-to-peer connection between devices, AirDrop ensures fast and secure file transfers without the need for an internet connection. With its user-friendly interface and robust security features, AirDrop will continue to be a popular choice among Apple users for years to come.