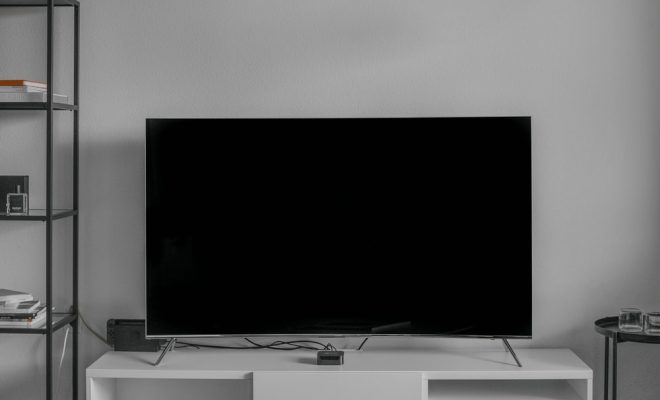 A VESA mount is a standard used as a mounting method for flat-panel monitors, LCD screens, and TVs. VESA is an acronym for Video Electronics Standards Association; it is a non-profit organization that sets display standards for devices such as monitors, TVs, and projectors. VESA mount standards provide a uniform mechanism for the attachment of such devices to mounting brackets or wall mounts.
The VESA mount specification outlines the hole patterns, screw sizes, and distances between the screw holes that can be used to attach a mounting bracket to a compatible display. The specification represents the industry standard and ensures compatibility between mounting brackets and VESA-compatible displays. The most common VESA mount sizes are 75x75mm and 100x100mm, used for smaller displays, and 200x200mm, 400x400mm, and 600x400mm for large-sized displays.
There are several different types of VESA mounts, including fixed mounts, tilting mounts, swivel mounts, and full-motion mounts. Fixed mounts offer a simple and low-profile attachment solution for displays that do not require frequent adjustments. Tilting mounts allow you to adjust the angle of the display up or down, providing better viewing position for seated or standing viewers. Swivel mounts allow displays to be swiveled horizontally or vertically for adjustment, whereas full-motion mounts provide the highest level of adjustability and allow displays to tilt, swivel, and extend from the wall.
VESA mounts can be an important addition for various settings, such as offices, homes, and public spaces. In offices, VESA mounts can help reduce clutter and provide a better ergonomic setup. For home usage, installing a wall mount can add a sleek and modern look to living spaces while freeing up floor space. In public settings, VESA mounting can help create an engaging and interactive experience for visitors, such as interactive displays in museums, trade show booths or art galleries.
In conclusion, VESA mounts provide an industry-standard solution for mounting flat-panel displays, LCD screens, and TVs on walls, desk stands or ceiling mounts. VESA mounts are available in various designs and sizes to accommodate different needs and usage scenarios, delivering a flexible and customizable mounting solution.