What is a Radio Frequency Identification Tag (RFID Tag)?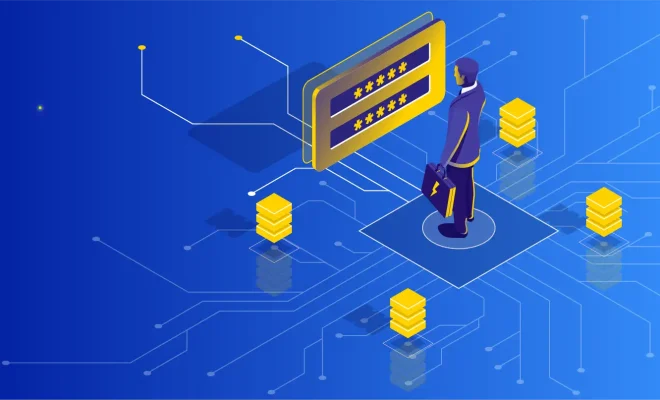 Radio Frequency Identification (RFID) tags have been revolutionizing the way businesses operate by providing a platform for easy identification and tracking of products, facilities, and even individuals. These small electronic devices allow for wireless communication between two objects through radio frequency waves. RFID tags come in various shapes and sizes, but they all perform the same function of identifying objects wirelessly.
In its simplest form, an RFID tag is comprised of two main components: a microchip and an antenna. The microchip contains information about the object or person it is attached to, and the antenna serves as a communication interface between the tag and the reader. When a radio frequency signal is transmitted from the reader, the tag responds by sending back its unique identification code, which is then decoded by the reader.
There are two types of RFID tags: passive RFID tags and active RFID tags. Passive tags do not have a power source of their own and rely on the energy supplied by the reader to transmit data. Active tags, on the other hand, have their own power source and can transmit information more frequently and over longer distances.
RFID tags have numerous applications in various industries. In retail, RFID tags are used to track inventory and prevent theft. Businesses can track the movement of their products from manufacturing to distribution to the point of sale. This automation can save time and money by reducing manual inventory counting and increasing supply chain efficiency.
The healthcare industry has also adopted RFID technology to monitor patient safety and medication administration. RFID tags can be linked to a patient's medical records, alerting healthcare professionals to allergies or medication interactions. In addition, RFID-enabled medication carts can prevent medication errors by ensuring the right medication is given to the right patient.
RFID tags have also made their way into the world of entertainment. Amusement parks and music festivals use RFID-enabled wristbands that allow guests to enter the venue, purchase food and drinks, and even ride attractions without the need for physical tickets or cash.
Privacy concerns have been raised about the use of RFID tags. Some worry that tags could be used to track individuals without their knowledge or consent. However, most RFID tags are read-only and do not transmit any personal information. Data privacy can be maintained by using secure encryption and limiting access to authorized personnel.
In conclusion, RFID tags are a valuable technology that allows for quick, wireless identification and tracking. They have numerous applications in various industries, and as technology continues to evolve, the possibilities for their use will only continue to expand.