What Does the MacBook Pro Touch Bar Do?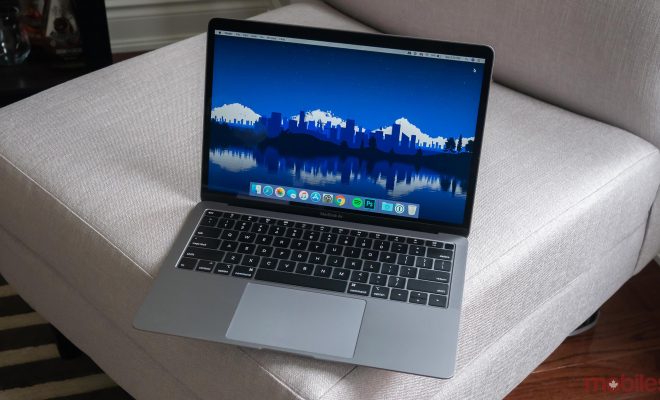 The MacBook Pro Touch Bar was introduced by Apple in 2016, and since then, it has become a staple feature of the company's laptop lineup. This innovative and dynamic touchpad has revolutionized the way people interact with their laptops. If you are wondering what the MacBook Pro Touch Bar does, this article will provide you with everything you need to know.
The MacBook Pro Touch Bar is a thin OLED (organic light-emitting diode) strip that sits above the keyboard in the new MacBook Pro models. It replaces the top row of physical function keys that were present in earlier models. The Touch Bar provides users with an intuitive and interactive way to interact with apps and complete tasks more efficiently.
One of the most useful features of the Touch Bar is its adaptability. It automatically changes depending on the application you are using, providing context-specific options and tools that are tailored to your needs. If you are typing in a word processing program, the Touch Bar will display options for formatting text, adjusting font sizes and styles, and adding images. If you are editing a video, it will display options for trimming, adding effects, and adjusting audio levels.
The Touch Bar is fully customizable, allowing users to personalize it to their liking. They can add their favorite shortcuts, and they can rearrange and remove buttons they don't need. For example, if you are a graphic designer, you might add a shortcut for changing brush sizes in your favorite design app.
Another feature of the Touch Bar is Touch ID. This is a fingerprint sensor that allows users to quickly and securely unlock their MacBook Pro, make purchases with Apple Pay, and switch between user accounts.
Overall, the MacBook Pro Touch Bar is a game-changer for anyone who uses a laptop for work, entertainment, or creativity. It provides a more efficient and personalized way to interact with your laptop, saving you time and increasing your productivity. If you are in the market for a new MacBook Pro, make sure to choose a model that includes the Touch Bar, and discover the many benefits this innovative feature has to offer.