What and When Is Golden Hour for Photographers?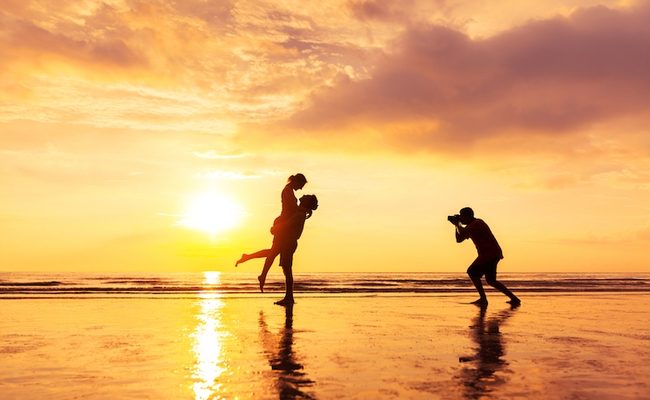 When it comes to photography, lighting is everything. And one of the most coveted times of day for photographers is the golden hour. But what exactly is golden hour and when does it occur?
Golden hour, also known as magic hour, is the period of time around sunrise or sunset when the sun is low on the horizon and the light is warm, golden, and soft. During golden hour, the light is diffused and casts long shadows, creating a beautiful, dreamlike quality to photographs.
The exact timing of golden hour varies depending on the location, time of year, and weather conditions, but generally occurs within the hour after sunrise or before sunset. In the summer months, golden hour can occur as early as 4:30 am or as late as 9:00 pm, while in the winter months it can start as early as 3:00 pm or end as soon as 5:00 pm.
For photographers, golden hour is a prime time to shoot portraits, landscapes, and any subject that benefits from warm, soft light. During golden hour, the colors in a scene are more vibrant and saturated, and the shadows are less harsh, creating a more natural-looking photo.
It's important to note that shooting during golden hour requires some preparation and planning. Because the window of time is limited, photographers need to be ready to shoot as soon as the light is right. This means scouting locations and setting up equipment ahead of time and being prepared to shoot quickly once golden hour arrives.
In addition to the aesthetic benefits of shooting during golden hour, there are also practical advantages. Shooting in the early morning or evening is often more comfortable for subjects, as the temperature is cooler and the light is less harsh on the eyes.
Of course, golden hour isn't the only time of day to capture stunning photographs. But for photographers looking to add a touch of magical quality to their work, it's definitely worth taking advantage of this fleeting window of time.
In conclusion, golden hour is a magical time for photographers to shoot with warm and soft light. It occurs around sunrise or sunset and varies with location, time of year and weather. With the ability to create a dreamlike quality to photographs, golden hour is a prime time to capture portraits, landscapes and subjects benefiting from soft lighting. Preparation and planning are key to make the most of this time-limited opportunity. By planning ahead, photographers can take advantage of golden hour to create stunning and compelling images.