Ways to Fix the HYPERVISOR_ERROR Blue Screen on Windows 10 & 11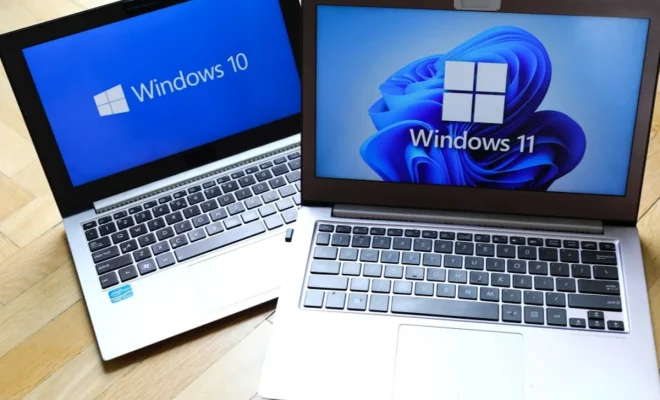 The HYPERVISOR_ERROR Blue Screen of Death (BSOD) is a frustrating issue that many Windows 10 and 11 users may have encountered at some point. This error occurs when the hypervisor in the system fails to work properly, leading to a crash. When this error occurs, the computer will stop working, and you will see a blue screen with a message that says "Your PC ran into a problem and needs to restart. We're just collecting some error info, and then we'll restart for you."
Fixing the HYPERVISOR_ERROR BSOD issue requires a thorough understanding of the causes and common solutions. In this article, we'll discuss some of the most effective ways to fix the HYPERVISOR_ERROR Blue Screen in Windows 10 and 11.
Install the Latest Windows Updates
One of the primary reasons why the HYPERVISOR_ERROR BSOD occurs in Windows 10 and 11 is due to outdated or missing system files, drivers, and software. Windows updates are crucial in fixing these issues and boosting the system's performance.
To check for Windows updates, go to the Start menu and click on Settings, then head to the Update & Security section. Click on Windows Update, and it will automatically begin to search for updates. If there are updates available, download and install them immediately.
Check for Hardware Issues
Hardware issues such as faulty RAM, hard drives, or power supply can cause the HYPERVISOR_ERROR BSOD. If you recently added new hardware or components to your system, it is advised to check for compatibility issues.
To check for hardware issues, you can run the built-in diagnostics tool in Windows 10 and 11, which can identify problems with the system's hardware. To launch the diagnostic tool, go to the Start menu and select Settings > Update & Security > Troubleshoot > Additional troubleshooters > Hardware and Devices, then click on Run the troubleshooter.
Update Drivers
Drivers that are outdated or incompatible with the system can cause the HYPERVISOR_ERROR BSOD. To update drivers, go to the Start menu, right-click on This PC, and select Manage. Then navigate to Device Manager and check for any yellow or red exclamation marks next to any device drivers. Right-click on these drivers and select Update driver software.
Run a Disk Check
A corrupt or damaged hard drive can cause the HYPERVISOR_ERROR BSOD. To run a disk check, go to the Start menu and search for Command Prompt. Right-click on it and select Run as administrator. In the Command Prompt, type "chkdsk /f /r" and press Enter. This will prompt the system to scan for any issues with the hard drive and fix them.
Run System Restore
Sometimes, the HYPERVISOR_ERROR BSOD can be triggered by a software change or installation. In such cases, running a system restore to the point before the change or installation may help resolve the issue.
To run system restore, go to the Start menu and search for System Restore. Click on it and select the restore point that you want to restore, then click on Next and follow the prompts to complete the process.