Virtual Reality Makes Email Fun Again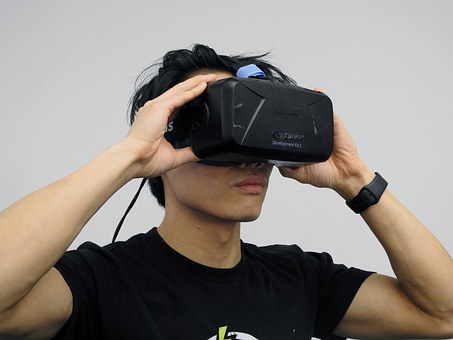 Email has been around for decades and it has become an essential tool for communication in both personal and professional settings. However, over the years, email has become less exciting and engaging, with the majority of emails being plain text with no interactive elements. This is where virtual reality (VR) comes in, as it has the potential to make email fun again.
With VR, emails can become interactive experiences, allowing users to immerse themselves in a virtual world. For example, instead of simply reading an email about a new product, users could explore a virtual showroom and interact with the product in 3D. This not only makes the email more engaging but also provides a more immersive and memorable experience for the user.
Another way VR can make email more fun is through gamification. By adding game-like elements to emails, users are motivated to engage with the content and complete tasks. For example, a company could send out an email with a virtual scavenger hunt, where users have to find hidden clues within a virtual environment. This not only makes the email more entertaining but also encourages users to spend more time engaging with the content.
VR also has the potential to make email more personalized. With VR, users could create their own avatars and customize their virtual environment to their liking. This allows for a more personalized experience, making the email feel more like a one-on-one conversation rather than a mass email.
However, while VR has the potential to make email more fun, there are still some challenges to overcome. The biggest challenge is accessibility, as not everyone has access to VR technology. Additionally, creating VR content can be expensive and time-consuming, making it difficult for smaller companies to implement.
In conclusion, virtual reality has the potential to make email fun again by providing more engaging, interactive, and personalized experiences. While there are still challenges to overcome, the benefits of VR in email communication are clear. As VR technology continues to improve and become more accessible, we can expect to see more companies incorporating VR into their email marketing strategies.