Using Video Games to Prepare Students for High Stakes Exams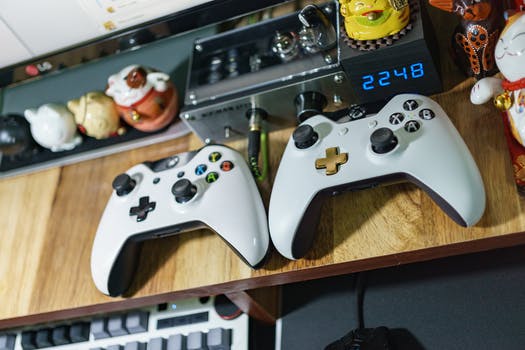 Within the last few years, national SAT scores have inexplicably dropped. This drop has led to test-prep course providers releasing a variety of new strategies to better prepare students for these rigorous exams. Tests like the SAT, ACT, GRE, or LSAT, which typically evaluate broad-spectrum skills in mathematics, reading, writing, and reasoning, can be challenging for students who struggle in traditional classrooms. Luckily, video games present a new preparation option for students planning to take high stakes exams.
Hosted by Aspyr Media Inc in conjunction with Kaplan, this computer program helps students study for the SAT by playing interactive games. It costs only $40 and offers material in math, reading, and writing. This game allows students to customize stick figure characters that engage in games such as Glyphs, which is a vocabulary booster that splits complex words into their roots.  A similar game will soon be launched for Nintendo DS systems.
Launched by Princeton Review and available for the Nintendo DS, this game is sold for around $30 a month. This subscription includes over 2,000 practice questions, two full tests, and multiple timed drills to help prepare students. Though this test prepares students specifically for the SAT, its material can also help students prepare for similar tests such as the ACT.
This website offers simple, educational flash games for students grades pre-K through 12th. Though not focused specifically on test preparation, it includes material such as probability, algebra, and geometry that can be extremely helpful in preparing for the SAT or ACT examinations.
Daily SAT Practice and other iOS apps
iOS has several mobile applications that allow students to practice material on SAT and ACT tests. Daily SAT Practice is sponsored by College Board, meaning that its material is relevant, challenging, and approved. While Android users might find fewer relevant apps on their devices, there are some similar programs, such as SAT Word Slam and SAT Vocab, that are available on iOS devices.
This free program is available on Google play (a win for Android users) and offers over five hundred quantitative aptitude questions and word problems to help students prepare for the math component of the GRE.
This application was built by students at MIT, and, like Pocket GRE Math, is free. This unique app is responsive so that it increases the difficulty of questions as students answer more items correctly.
The list certainly does not stop here, nor will it fail to continue. As high stakes exams become more difficult and required by more universities for entrance, the digital industry will likely see a rapid increase in the development of these responsive, hands-on learning tools.