USB Type-A Connector Uses and Compatibility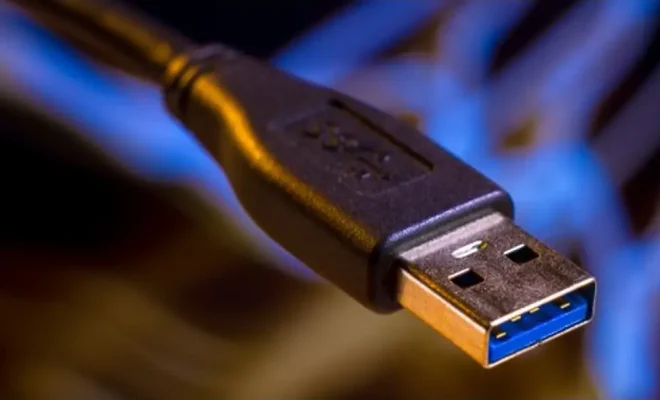 USB Type-A connectors are among the most commonly used connectivity ports found in today's computers, smartphones, tablets, and other electronic devices. They have been in use since the very beginning of USB technology and continue to be widely used by manufacturers even today. While newer USB connector types like Type-C and Type-B are gaining in popularity, it is still important to understand the uses and compatibility of the Type-A connector for most USB-compatible devices.
USB Type-A Connector Uses
The USB Type-A connector is used for a variety of purposes. The most common use of this connector is for charging and connecting peripheral devices like keyboards, mice, cameras, and smartphones, to a computer or other devices. Type-A connectors are also used for connecting flash drives, external hard drives, and memory cards, to transfer data between devices.
Furthermore, some devices, such as printers and monitors, also use Type-A connectors for connectivity. This means that it is important for users to have a range of Type-A cables at their disposal to ensure full compatibility with all of their devices.
Compatibility
One of the key benefits of USB Type-A connectors is their compatibility with a wide range of devices. Type-A connectors are designed to be backward compatible with older USB standards, such as USB 2.0, USB 1.1 and USB 1.0, making it possible to use newer devices with older computers, and vice versa.
However, it is important to note that compatibility issues can still arise with different versions of Type-A connectors. For example, newer USB Type-A ports may be faster than older ports, but older devices may not be able to take advantage of the faster data transfer speeds, resulting in slower transfer rates. This is why it is important to check the USB version of both the device and the port.
In conclusion, USB Type-A connectors are widely used in a range of electronic devices and offer backward compatibility with older USB standards, making them a reliable choice for many consumers. While newer connector types are gaining in popularity, it is likely that Type-A connectors will continue to be used for many years to come, making it essential for consumers to understand their uses and compatibility.