Unbiased Independent World News Sources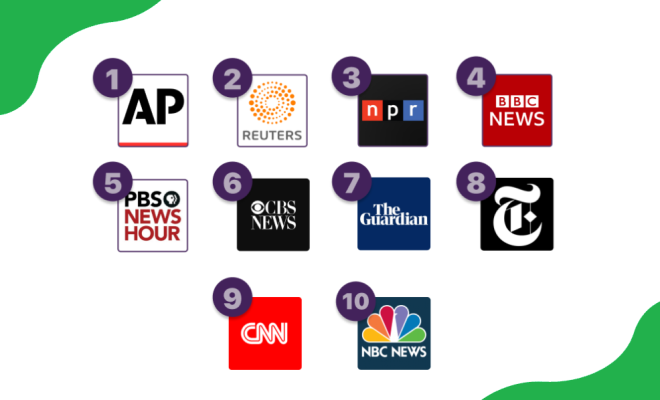 In today's world, where media is often perceived to be biased and influenced by various affiliations, finding unbiased independent world news sources can be a daunting task. However, there are several news agencies that have maintained their neutrality and credibility over the years. These agencies are known for their unbiased and independent reporting, providing people with honest and accurate news from around the world.
1. Reuters – Founded in 1851, Reuters is an international news agency with its headquarters in London, UK. The agency has over 2,500 journalists in 200 locations, covering events from around the globe. Reuters' journalism is based on integrity, independence, and freedom from bias. They strive to provide unbiased news that is factual, reliable, and accurate. Reuters has won numerous awards for its reporting, including Pulitzer Prizes and Emmy Awards.
2. The Associated Press – The Associated Press (AP) is a non-profit news agency that began operating in 1846. The AP is known for providing impartial and reliable news to media organizations across the world. It has over 4,000 employees working in over 100 countries, covering everything from breaking news to investigative journalism. AP's reporting is trusted by various organizations and is considered an authoritative source of news.
3. Al Jazeera – Al Jazeera is a Qatari-based news network that has gained worldwide recognition for its unbiased reporting. Founded in 1996, it became popular for its coverage of the Gulf War in 2003. Al Jazeera has since been known for its coverage of underreported events from around the world, including the Arab Spring and Syria's civil war. The news agency has reporters all over the world, providing coverage in multiple languages.
4. BBC News – BBC News is the news division of the British Broadcasting Corporation (BBC). It is one of the most trusted sources of news worldwide, with its impartial and independent reporting. The BBC has correspondents all over the world, covering various events from different perspectives. BBC News is known for its in-depth analysis and coverage of global issues, and its reporting is regarded as a benchmark for other news agencies.
5. The Economist – The Economist is a British weekly newspaper that covers international news and politics, business, science, and technology. The newspaper is known for its impartial and independent reporting, with a global perspective. The Economist has a team of journalists all over the world, providing coverage from different angles. The newspaper's neutrality has earned it respect in the media world, with its articles often cited by various organizations.