UFOs are real but that doesn't mean we've been visited by aliens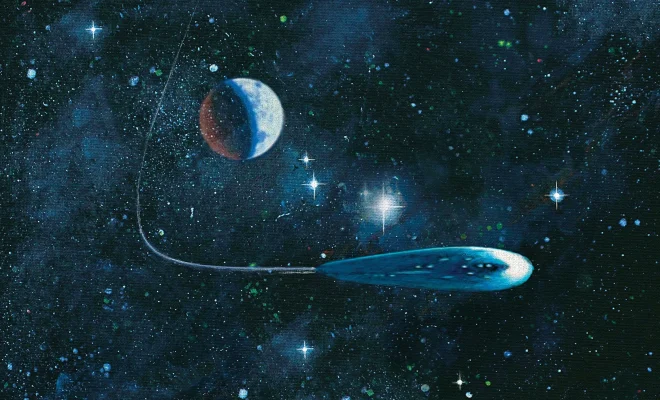 Introduction:
The world is captivated by the mystery of unidentified flying objects (UFOs). Recently, various governments have released information acknowledging the existence of UFO sightings. Although it seems that UFOs are indeed real, this does not necessarily indicate that we've been visited by extraterrestrial life.
The Reality of UFOs:
By definition, an unidentified flying object is any airborne object or phenomena that cannot be readily identified. Over the years, there have been countless reports of strange lights and objects moving through the sky in ways that defy conventional explanations. Many experts agree that UFOs exist; however, the nature and origin of these objects remain a topic of heated debate.
Possible Explanations for UFO Sightings:
Considering theories beyond extraterrestrial visitors helps us make sense of various UFO sightings. Experts suggest numerous possible explanations for these enigmatic occurrences:
1. Misidentified Human-Made Objects:
Sometimes, people mistake high-altitude weather balloons or military aircraft for alien spaceships.
2. Atmospheric Phenomena:
Natural occurrences like sun dogs, lenticular clouds, and ball lightning can lead to misinterpretations about UFOs.
3. Optical Illusions and Perceptual Issues:
The human brain is prone to making errors while interpreting sensory input. In some cases, people might perceive ordinary objects as peculiar aerial phenomena.
4. Hoaxes and Misinformation:
Regrettably, some individuals fabricate false accounts or manipulate evidence to create sensational stories around UFOs.
5. Advanced Technology:
It's possible that governments possess advanced technology or experimental aircraft that remain unknown to the general public.
A Rational Approach to Extraterrestrial Life:
While it's scientifically plausible that other planets might harbor life forms, there's no strong evidence to support their visits to Earth in unidentified spaceships. The search for extraterrestrial life should continue through powerful telescopes, space missions, and technological advancements designed to detect potential signs. Jumping to conclusions about alien visitors detracts from legitimate scientific research efforts and inquisitive understanding.
Conclusion:
UFO sightings remain an exciting aspect of mystery within our world. And although these objects could be real, we must approach the topic with rationality and a discerning perspective. Assuming that every unidentified sighting is empirical evidence of extraterrestrial life undermines the value of critical thinking and scientific discovery. Whenever one encounters news or information of UFOs, it's crucial to remain open-minded while considering all plausible explanations and continuing the pursuit of knowledge that defines the human spirit.