Troubleshooting Your MyQ Garage Door Opener: Tips to Get it Up and Running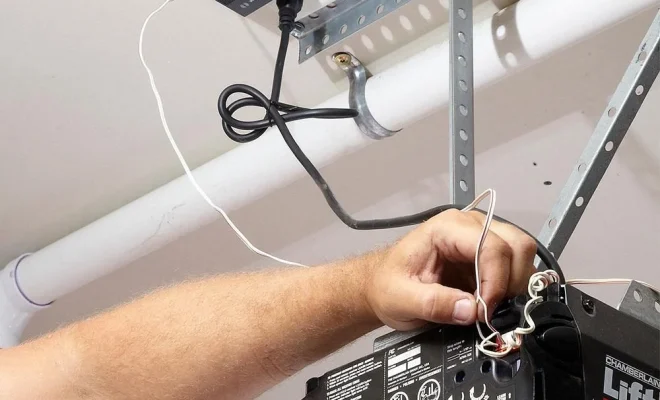 Introduction:
In the world of smart home devices, the MyQ garage door opener provides convenience and enhanced security. However, as with any technology, issues can arise that can leave you frustrated and unable to use your garage door opener effectively. Here is a step by step guide to get your MyQ garage door opener back up and running in no time.
1. Check Wi-Fi Connection:
The MyQ garage door opener relies on a strong Wi-Fi connection to function properly. Ensure your home Wi-Fi network is working well by checking other devices connected to the network. If necessary, restart your router and check the signal strength near your garage door opener.
2. Test the Safety Sensors:
Safety sensors are essential for preventing accidents when using the MyQ garage door opener. Inspect these sensors for obstruction or misalignment, as this may be causing your opener to malfunction. Clean any debris or cobwebs that might be blocking the sensors, and ensure they are correctly aligned.
3. Update Your MyQ App:
Make sure you have installed the most recent version of the MyQ app on your device. Developers often release updates that fix bugs and improve performance. Updating your app could resolve any issues you are experiencing with the opener.
4. Reset Your Garage Door Opener:
Sometimes, a quick reset can resolve any issues with your MyQ garage door opener. Unplug your device for 15-20 seconds, then plug it back in, allowing it some time to reboot before testing its functionality again.
5. Perform a Factory Reset:
If resetting doesn't work, perform a factory reset on your MyQ garage door opener by following the steps in your user manual or searching online for instructions specific to your device's model.
6. Replace the Battery in Your Remote Control:
A low battery could be causing problems with your remote control. Replace the battery in your remote and test your garage door opener again.
7. Reach Out to Customer Support:
If you're still having trouble with your MyQ garage door opener, contacting the customer support of the manufacturer can provide further assistance. They can guide you through additional troubleshooting steps or determine if a replacement is necessary.
Conclusion:
While dealing with a malfunctioning MyQ garage door opener can be frustrating, following these troubleshooting tips can help you diagnose and resolve the problem. Take it step by step, and soon, your garage door will be back to functioning smoothly, providing convenience and security for your home.