Top 3 Ways to Share Webpage Links From Google Chrome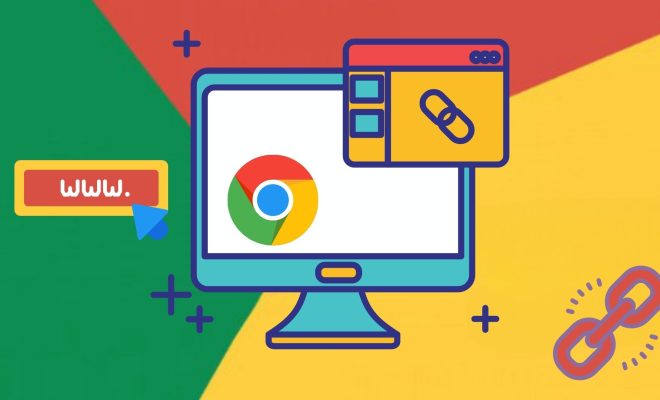 Google Chrome is one of the most popular web browsers, and it offers various features that enhance browsing experience. Among these features is the ability to share webpage links quickly and easily. In this article, we will discuss the top three ways to share webpage links from Google Chrome.
1. Copy and paste the URL
The simplest way to share a webpage link from Google Chrome is by copying and pasting the URL. To copy the URL, navigate to the webpage you wish to share and click on the address bar. The entire URL should now be highlighted. Next, right-click the highlighted text and select "Copy" from the drop-down menu. You can also use the shortcut "Ctrl + C" on Windows or "Command + C" on Mac to copy the URL. Once you have copied the URL, you can paste it into an email, message, or any other platform you use to share links.
2. Share via Google Chrome's share menu
Google Chrome's built-in share menu provides an easy way to share webpage links across various platforms, such as email, social media, or messaging apps. To access this feature, click on the three vertical dots located on the top right corner of the browser window. Next, hover over "Share," and a list of platforms should appear. Click on the platform you want to share the link to, and a pop-up window will appear, allowing you to customize your message before sending.
3. Use a browser extension
Google Chrome has a vast selection of extensions that enhance user experience. Among these extensions are link-sharing tools, such as AddThis, Shareaholic, and Bitly. These extensions allow users to share webpage links quickly and directly from the browser. To use a link-sharing extension, navigate to the Chrome Web Store, search for the extension you need, and click on "Add to Chrome." Once the extension is installed, clicking on the extension icon will provide options to share the link through email, social media, or messaging apps.
Conclusion
Sharing webpage links from Google Chrome is a quick and easy process. Users can copy and paste the URL, use Chrome's built-in share menu or install link-sharing extensions. With these three methods, you can easily share webpage links with friends, colleagues, or on social media platforms.