Tips for Buying Refurbished Computers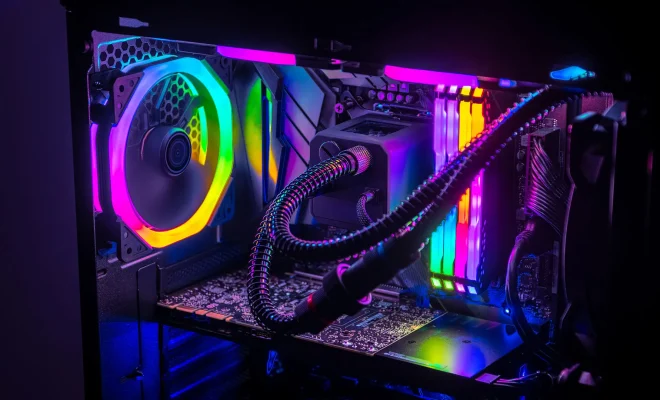 In today's fast-paced world, having a reliable computer is essential for both personal and professional tasks. However, buying a new computer can be expensive, leaving many people searching for more affordable options, such as refurbished computers. Refurbished computers are previously used devices that have been restored to their original working condition, making them an attractive option for those looking to save money. In this article, we'll discuss some tips for buying refurbished computers to ensure that you get a high-quality device that meets your needs.

1. Look for a reputable seller
The first step in buying a refurbished computer is to find a reputable seller. Look for companies that specialize in refurbishing computers and have a proven track record of providing quality products and customer service. Read online reviews and ask friends or family members for their recommendations.

2. Verify the warranty

Make sure that the refurbished computer comes with a warranty. A good warranty will cover the computer's hardware for at least 90 days to a year. This will protect you from any potential defects or malfunctions that may occur shortly after purchase.

3. Check the specifications

Make sure that the refurbished computer meets your needs in terms of specifications. Check the processor, RAM, hard drive, and graphics card, as well as any other features that you require. Be sure that the computer has enough power to run the software and applications you need.

4. Verify the operating system and software

Check that the refurbished computer comes with a licensed version of the operating system, such as Windows or MacOS, and any necessary software. Be sure to ask the seller if the operating system and software have been updated to the latest version.

5. Inspect the computer

When you receive the refurbished computer, inspect it thoroughly. Look for any signs of wear and tear or damage, such as scratches or dents. Check that all ports and connections are working correctly.

6. Consider the price

Finally, consider the price of the refurbished computer. Although it may be tempting to choose the cheapest option, remember that quality and reliability may depend on a higher price tag. On the other hand, don't overspend on features that you don't need.
In conclusion, buying a refurbished computer can be an excellent way to save money on a reliable device. By following these tips, you can ensure that you get a high-quality computer that meets your needs and provides years of use.