There's another emoticon keyboard hiding in your iPhone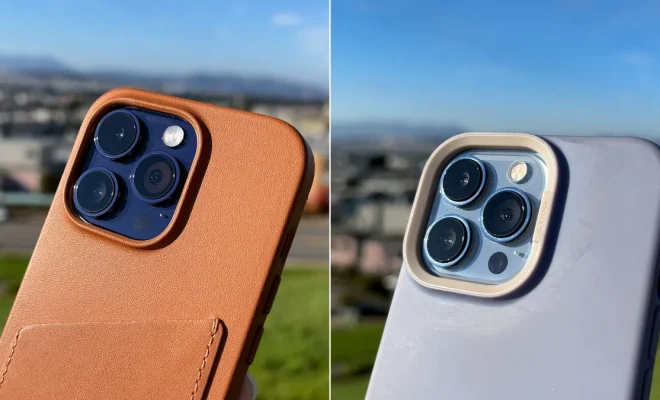 Introduction:
Did you know that there is another emoticon keyboard hiding in your iPhone? Most of us are familiar with the built-in emoji keyboard, which is the go-to for expressing emotions via text. However, your iPhone has a lesser-known emoticon keyboard packed with all sorts of expressive symbols, often called "kaomojis." These are text-based characters that use keyboard symbols instead of graphic images to convey emotions. In this article, we will show you how to access and use this hidden emoticon keyboard.
Unlocking the Emoticon Keyboard:
Follow these steps to reveal the hidden emoticon keyboard on your iPhone:
1. Open the Settings app on your iPhone.
2. Scroll down and tap on General.
3. Select Keyboard.
4. Tap on Keyboards at the top of the screen.
5. Click on Add New Keyboard.
6. Scroll down until you find Japanese, then tap on it.
7. Choose Kana from the available options.
Congratulations! You have now added an additional Japanese Kana keyboard to your iPhone, allowing you access to a range of emoticons.
Accessing and Using Emoticons:
Now that you have activated the Japanese Kana keyboard, here is how to use it:
1. Open an app where you want to use emoticons (e.g., Messages, WhatsApp, or social media).
2. Tap on any text box to bring up the keyboard.
3. Hit the globe icon at the bottom of the screen to switch between keyboards until you see the one with a ッ (tch) key and a あ key.
4. Press down on the 123 key and slide over to select 笑 (kaomoji) when it appears.
5. A collection of emoticons will be displayed for you to choose from.
You can now utilize an assortment of expressive emotion symbols in your conversations.
Popular Emoticons:
Now that you have access to the emoticon keyboard, here are some popular characters you may want to try:
1. ٩(๑❛ᴗ❛๑)۶ – Excited
2. (╥﹏╥) – Sad
3. (¬‿¬) – Mischievous
4. (・ิω・ิ) – Suspicious
5. ꒰⑅•ᴗ•⑅꒱ – Happy
Conclusion:
Your iPhone has more to offer than just the standard emoji keyboard, and unlocking the hidden emoticon keyboard is a great way to expand your options for expressing emotions. Whether you want to use kaomojis in your everyday conversations or spice up your social media posts, this little-known feature is a fun and useful addition to your iPhone's keyboard capabilities.
Happy texting!