The Top Windows 11 Solitaire Apps For Classic Fun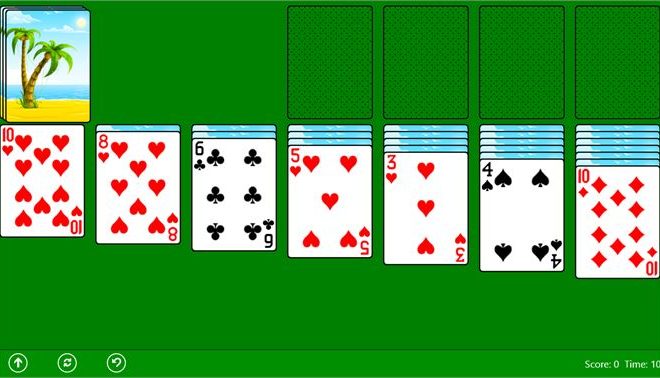 Solitaire has been a popular game among Windows users since the early 90s. It is a classic game that never gets old and is still one of the most popular games played on computers around the world. With the release of Windows 11, many new solitaire apps have emerged, offering a variety of exciting and challenging games for users to enjoy. Here, we have compiled a list of the top Windows 11 solitaire apps that you can try.
1. Microsoft Solitaire Collection
Microsoft Solitaire Collection has been an all-time favorite for Windows users. The app comes pre-installed with all Windows versions, and it is easily accessible from the Start menu. It features five classic solitaire games, including Klondike, Spider, FreeCell, TriPeaks, and Pyramid. The app also has daily challenges, leaderboards, and different levels of difficulty, making it fun and challenging to play.
2. Solitaire Garden
Solitaire Garden is a visually appealing solitaire game that offers a unique twist to the classic game. The game is set in a beautiful garden with lush greens, bright flowers, and cute creatures, creating a calming and relaxing gameplay experience. The app offers different solitaire variations, such as Klondike, Spider, Pyramid, and FreeCell, and it has daily challenges and rewards to keep players hooked.
3. Solitaire Deluxe
Solitaire Deluxe offers a vast collection of solitaire games, including classic solitaire games, such as Klondike, Spider, and Freecell, and new variations, like Pyramid and Yukon. The app has a unique personalization feature that allows players to customize their gameplay experience with different backgrounds, card designs, and sound effects. Additionally, the app offers a collection of difficulty levels, making it easy to start and progress depending on your skill level.
4. Solitaire Collection X
Solitaire Collection X is a collection of sixteen solitaire games, including Spider, Klondike, Freecell, and Yukon. Each game features different difficulty levels, timer settings, and player stats tracking for a complete gameplay experience. The app also has an undo option, to avoid incorrect moves, and a hint feature to help players find the perfect move.
5. Solitaire Suite
Solitaire Suite is a perfect app for solitaire fans, as it offers over 500 different solitaire variations. The app has a user-friendly interface, and each game has instructions and tutorials to help players understand the gameplay. Additionally, Solitaire Suite has daily challenges and rewards, making it fun and challenging to play. In conclusion, Windows 11 offers a great selection of solitaire apps to satisfy every player's needs. Whether you are a solitaire pro or new to the game, there is a solitaire app that suits your style and taste. So, start exploring these top solitaire apps and challenge yourself with some classic fun.