The Internet of Things for Education: A Brief Guide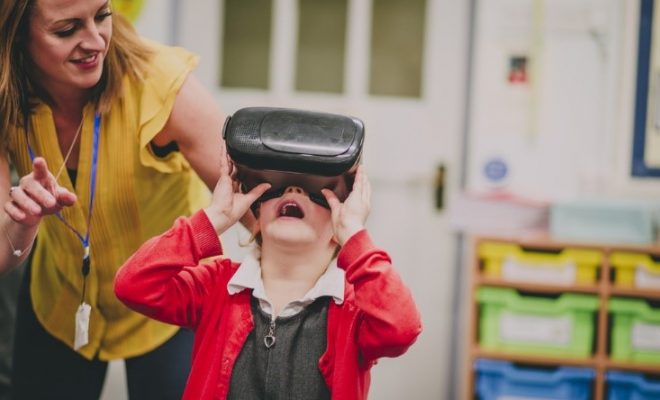 The internet of things (IoT) is transforming various industries and the education sector is no exception.
What is IoT?
The Internet of Things, or IoT, refers to the billions of physical devices around the world that are now connected to the internet, collecting and sharing data. Thanks to cheap processors and wireless networks, anything with a sensor can become part of the IoT. Educational platforms, students' laptops, and smartphones are all part of the IoT.
With IoT, everything is coming online, including homes, cars, people, medical devices, even farming equipment. And there are endless examples of IoT solutions being applied in school environments. Here we explore a few different use cases.
Wearable devices
Students are issued with wearable devices to monitor their movements. Their devices are connected to a central digital platform. These devices automatically detect whether a student is present in the school, so it's unnecessary to take attendance. The device can also send a message to the parents about their child's whereabouts. In combination with other IoT sensors, these devices can be used to unlock doors only for those authorized to be in the building. They can also alert management to unauthorized visitors.
Personalized learning
Internet-connected devices and the software downloaded on them, enable personalized learning. The software can spot each student's learning shortcomings and suggest to the instructor how the learning material can be personalized to assist each student. The software can keep the teacher abreast of every student's progress in real time
Report automation
Connected devices enable school administrators to take advantage of artificial intelligence to produce their weekly, monthly, or yearly reports on a wide range of issues, including student progress reports, financial planning reports, reports for the school board and more.
Study anywhere anytime
No matter where you are in the world, if you have a digital device and a connection to the internet, a whole world of knowledge opens up to you. You can take a class at Harvard from the comfort of your home; you can connect with tutors from around the world. It's possible to learn about just about any skill or subject online. Whether you're an adult who wants to enhance your professional skills or a high school kid who has a geography assignment, with a connected device you can achieve your goal.
Smart classrooms
The IoT will make classrooms of the future a tech haven for teachers and students. Augmented reality (AR) will give students immediate detailed information on any object they're studying. Classes will be able to use textbooks encoded with AR possibilities. With solutions like Carlton Books, images will come to life and leap off the pages. Then there's virtual reality (VR). This technology has the ability to immerse students in a completely new environment. Students can explore anything up close from heavy machinery and the inside of the human body to an underwater ecosystem. The possibilities are endless.
IoT allows schools to streamline operations, detect student presence, personalize learning and deliver lessons directly to each student's device. And it enables smart classrooms, the ultimate way to ensure student engagement.