The Future of Cloud Computing: 8 Trends to Watch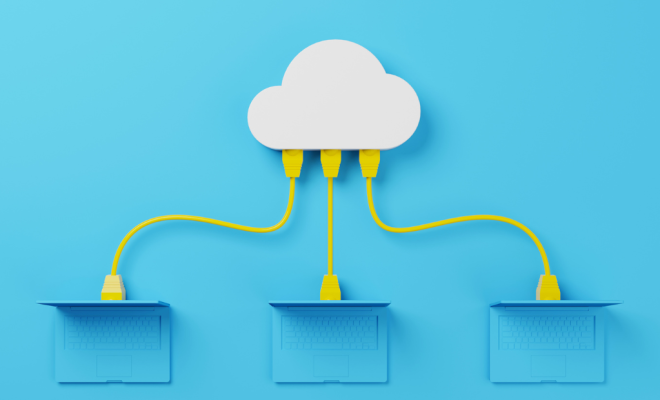 The cloud has transformed the way businesses operate, and it's an industry that continues to evolve at a rapid pace. With the exponential increase in data usage, there's no doubt that the future of cloud computing is bright. Here are 8 trends to keep an eye on.
1. Edge Computing
With the rising number of IoT devices collecting data and transferring it to the cloud, edge computing is becoming more popular. Edge computing processes and stores data at the edge of the network, closer to the source. This reduces latency, improves response times, and relieves pressure on the cloud. As the volume of IoT devices continues to grow, edge computing will become essential.
2. Artificial Intelligence (AI)
The cloud and AI are a match made in heaven. AI relies heavily on cloud computing for its processing power and storage. With the ability to collect vast amounts of data in the cloud and process it in real-time, AI is set to revolutionize industries from healthcare to finance. The future of AI rests firmly in the cloud.
3. 5G Networking
The arrival of 5G networks will provide faster and more reliable connectivity, enabling businesses to access cloud services from virtually anywhere. 5G will increase the adoption of cloud computing and shift the focus from traditional IT infrastructure to cloud-based resources.
4. Hybrid Clouds
A hybrid cloud is a mix of public and private cloud services. It allows businesses to take advantage of the scalability and cost-effectiveness of the public cloud while keeping sensitive data on a private cloud. As cloud services become mission-critical, hybrid clouds will become the preferred choice for businesses.
5. Cloud Security
As more data is stored in the cloud, the importance of cloud security cannot be overstated. Cloud vendors will need to invest more in security measures to combat increasing cyber attacks. Cloud security technologies will continue to evolve, and businesses will need to keep pace with the latest developments.
6. Cloud Native Applications
Cloud-native applications are built using containers, microservices, and other cloud-native technologies. They are designed to take full advantage of the cloud's scalability and flexibility. With more organizations moving towards the cloud, cloud-native applications will become more prevalent.
7. Serverless Computing
Serverless computing is another trend that's gaining momentum. It allows businesses to run applications in the cloud without the need for infrastructure management. The cloud provider takes care of the scaling, capacity planning, and maintenance, freeing up businesses to focus on development.
8. Multi-Cloud
As businesses become more reliant on the cloud, many are choosing to use multiple cloud vendors. This enables them to take advantage of the best services each vendor offers, avoid vendor lock-in, and mitigate the risk of downtime. Multi-cloud strategies will become more common as businesses look to optimize their cloud usage.
Conclusion
The future of cloud computing is bright, with many exciting trends on the horizon. Edge computing, AI, 5G networking, hybrid clouds, cloud security, cloud-native applications, serverless computing, and multi-cloud strategies will all play a significant role. The challenge for businesses is to keep pace with these trends and leverage them to gain a competitive edge.