The Expert-Approved Way to Count Calories: A Comprehensive Guide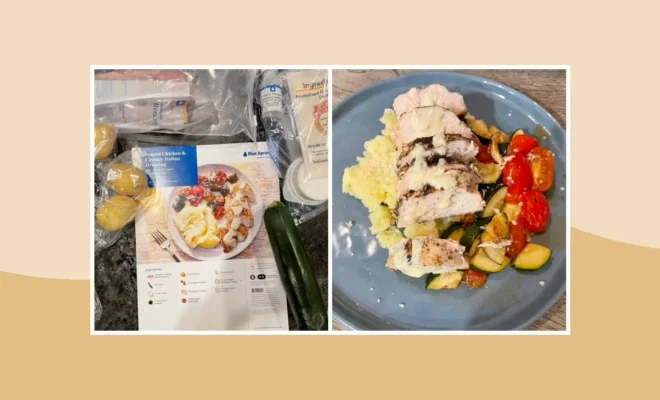 Introduction
Counting calories has long been a popular method for individuals seeking to lose weight, maintain their current weight, or simply improve their overall health. CNET's health and nutrition section offers an insightful article on the expert-approved way to count calories, and in this article, we will provide a comprehensive guide based on their recommendations.
Step 1: Determine your daily calorie requirements
Before you start counting calories, it's essential to understand your daily calorie requirements. This number varies depending on factors such as age, gender, weight, height, and activity level. You can use an online calculator or consult with a nutrition professional to estimate the number of calories you need each day for optimal health.
Step 2: Set a realistic goal
Whether you want to lose weight or maintain your current weight, setting a realistic goal is crucial. Experts recommend losing no more than one to two pounds per week, which requires creating a daily calorie deficit of 500-1000 calories. Be patient and set small milestones for yourself that will eventually lead to long-term success.
Step 3: Track your food intake
Keeping a food diary is essential when counting calories. You can choose from various tools like mobile apps or good old-fashioned pen and paper. Record every bite consistently and accurately to ensure you stay within your calorie limit and make adjustments as needed.
Step 4: Pay attention to portion sizes
One common mistake people make when counting calories is underestimating portion sizes. Use measuring cups or a food scale if necessary to ensure accuracy. Moreover, try choosing nutrient-dense foods that are high in fiber and low in added sugars and unhealthy fats.
Step 5: Plan your meals
Planning your meals ahead of time can help prevent mindless snacking or indulging in unhealthy options. Include a balance of proteins, carbohydrates, and fats in each meal while staying within your calorie range. This not only ensures you meet your daily nutrient needs but also helps in building a sustainable and healthy eating pattern.
Step 6: Don't forget physical activity
Incorporating daily physical activity combined with counting calories can significantly improve the effectiveness of your weight loss or maintenance plan. It is advisable to engage in at least 150 minutes of moderate-intensity aerobic exercise or 75 minutes of vigorous-intensity aerobic exercise per week, along with muscle-strengthening activities on two or more days a week.
Step 7: Stay consistent and adjust as needed
Consistency is key when it comes to counting calories. Monitor your progress, and do not be discouraged by occasional setbacks. Adjust your calorie intake and activity level as needed, aiming for slow and steady progress in achieving your health goals. Moreover, always consult with professionals such as dietitians or doctors when making significant adjustments to your diet or if you require personalized guidance.
Conclusion
Implementing the expert-approved method of counting calories can be highly beneficial in achieving and maintaining a healthy weight and lifestyle. By considering factors such as daily requirements, goal-setting, portion sizes, meal planning, and physical activity, individuals can create a balanced regime that promotes lasting results. Stay consistent, make smarter choices, and watch your health improve over time.