The Best Web Browsers for Android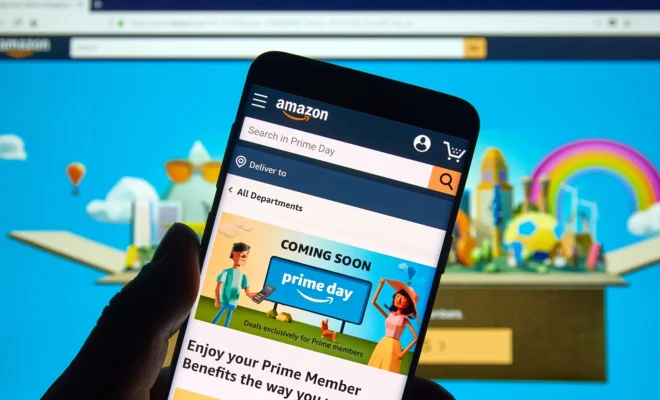 As an Android user, having a reliable web browser is essential. There are a plethora of web browsers available for Android smartphones and tablets, which can be overwhelming to choose the best. Here, we will discuss the best web browsers for Android, based on their features, user interface, and speed.
1. Google Chrome – The Most Popular Choice
Google Chrome is the default web browser on most Android devices, and for a good reason. It is known for its fast speed and ease of use. Chrome is regularly updated, and it supports add-ons, which makes it highly customizable. Features such as cross-device syncing and a wide selection of extensions make it a top choice for most users.
2. Mozilla Firefox – The Most Feature-packed Choice
Mozilla Firefox is a highly feature-packed web browser. It offers a wide range of customization options and supports various extensions. Firefox has a unique feature called "Firefox Send," which allows you to share files securely. Moreover, it also includes a private browsing mode, in which the browser does not save your browsing history, cookies, or cache. Firefox also focuses on privacy and security, making it an excellent choice for those concerned about internet privacy.
3. Microsoft Edge – The Best for Integrating with Windows
Microsoft Edge is a web browser that was initially launched for Windows but was later released for Android. Edge offers seamless integration with Windows devices, allowing you to access your bookmarks and browsing history across all your Windows devices. It also includes features such as dark mode, tracking prevention, and a built-in password manager.
4. Opera – The Best Choice for Data Saving
Opera is a lightweight web browser that excels at data-saving. It includes a unique feature called "Opera Turbo," which compresses web pages before loading to reduce data consumption. It also includes a built-in ad blocker and VPN, making it a great choice for those who want to browse the internet without interruptions. Opera offers several other features, such as an integrated news reader, a battery saver, and a video pop-out feature.
5. Brave – The Best Choice for Privacy
Brave is a privacy-focused web browser that is designed to block ads, trackers, and other privacy-invasive tools. It includes features such as fingerprinting protection, HTTPS Everywhere, and built-in password manager. Moreover, it offers a unique content reward system, which pays users for viewing ads. Brave is an excellent choice for those who are concerned about their online privacy.
In conclusion, choosing the best web browser for your Android device ultimately depends on your needs and preferences. However, Google Chrome and Mozilla Firefox are both excellent choices for most users. For those concerned about privacy, Brave is an excellent option, while Opera is the best choice for data-saving. Microsoft Edge is the best choice for those who value device integration.