The Best Noise-Canceling Headphones Of 2022: All The Best Options For Silencing The Noise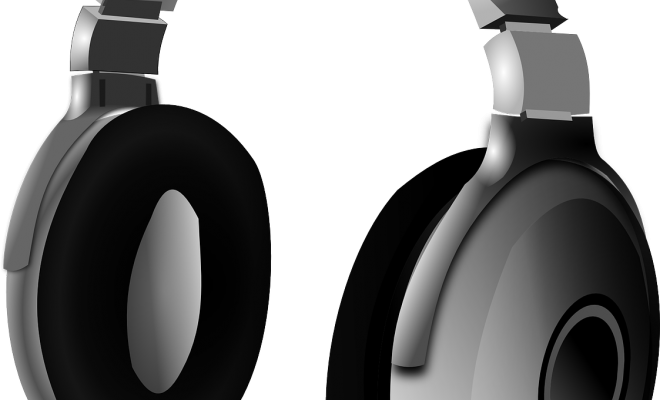 Whether you're a student trying to drown out distractions while studying for a big exam or you're just someone who really loves immersing themselves in a good song, noise-canceling headphones are an absolute life hack worth investing in. A great pair of noise-canceling headphones can improve one's focus and highlight nuances in audio recordings otherwise left unheard. 
The difference between regular headphones and noise-canceling headphones is staggering. Once you own a quality pair of noise-canceling headphones, you'll swear off regular headphones and earbuds forever. With that in mind, we've sifted through a litany of different models and brands to put together our list of the 4 Best Noise-Canceling Headphones For 2022.
While these may not have the top-tier sound quality of some of the other entries on this list, the Apple AirPods Pro makes up for it with a discreet design and one of the most comfortable fits we've ever experienced with wireless earbuds.
Taking calls with these beauties is a snap and it feels like they were calibrated just for making conversations feel that much more intimate and private.
This is the third generation of Sony's groundbreaking wireless noise-canceling headphones and it's definitely their best ones so far. Combining a comfy over-the-ear fit with fantastic sound quality, Sony has found its foothold in the noise-canceling headphones market with this amazing new offering.
If you're like us and forget to charge your wireless headphones more often than not, take heart – these headphones have extraordinary battery life that barely diminishes as time goes on. These are well worth the investment for any serious audiophile.
3) Bose Noise Canceling Headphones 700
Bose may have lost their near-monopoly control of the wireless headphones market, but that doesn't mean they've stopped making groundbreaking products worth buying. In fact, the Bose Noise-Canceling Headphones 700 may be their most versatile offering yet!
Boasting fantastic call sound quality, 20 hours of battery life, and the booming bass we've come to know and love from Bose's noise-canceling headphones, these lovely successors to Bose's QuietComfort 35 II models really hit the mark in multiple ways!
4) Sennheiser Momentum 3 Wireless Headphones
For pure audio enjoyment and impressive noise-canceling properties, there aren't much better options out there than the Sennheiser Momentum 3. They're also inordinately comfy to wear with ear cups made of soft sheep leather.
Sennheiser's first two Momentum models were real winners, but they've done well in tweaking everything for user comfort and overall quality with their 3rd installment. In fact, these headphones give trusted brands like Sony and Bose's best offerings a complete run for their money. That's a rare thing to say when it comes to the best of the best for headphones sound quality.
Closing Thoughts
No matter what you're listening to and why you're listening to it, everything sounds better and clearer with a great pair of noise-canceling headphones. The headphones on the above list are all beyond worthwhile investments for any student, education, budding audiophile, or just someone who loves to binge Netflix without distraction.