The Best iPad Tips for Beginners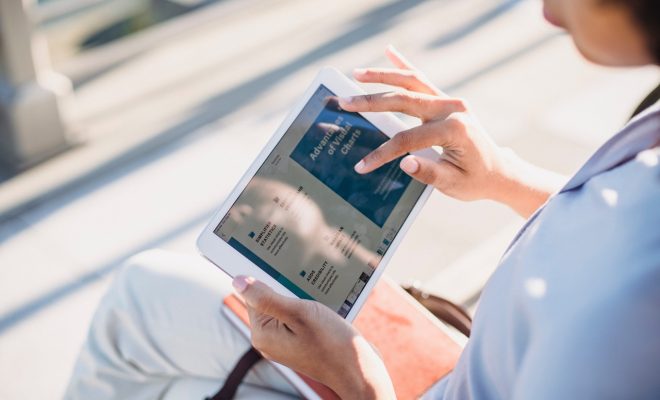 The iPad is a versatile tool that offers immense benefits to users. From school children to business executives, everyone can benefit from this device. However, for a person who is new to the iPad, navigating through its features can be a bit intimidating. That is why we have compiled the best iPad tips for beginners.
Customizing the Home Screen
The home screen on the iPad is the screen that appears after you unlock your device. It contains all your apps, and you can customize it to access your favorite apps quickly. Simply tap and hold the app's icon until it starts to jiggle. Drag it to your preferred location and release. You can also create folders by dragging one app icon over another. Rename the folder and drag the apps you want to move into it.
Mastering Multitasking Gestures
Multitasking is an essential feature on the iPad that allows you to run multiple apps at the same time. To switch between apps, swipe left or right with four fingers. To access the multitasking menu, swipe up with four fingers. To close an app, swipe up from the bottom of the screen.
Using Split View
Split View is another fantastic feature on the iPad that allows you to view two apps side by side. To activate this feature, swipe up from the bottom of the screen to access the Dock, then drag the second app until it is positioned alongside the first app. You can adjust the size of each app by dragging the divider in the middle.
Organizing your Photos
The iPad is a great device for storing and organizing your photos. One great tip is to create albums to keep your photos in one place. To create an album, open the Photos app, select the photos you want to use, tap the "Add To" icon, and select the "New Album" option. You can also use the "Favorites" album to quickly locate your favorite photos.
Using Safari
Safari is the default web browser on the iPad. You can customize your browsing experience with the following tips:
– Open a new tab: Tap the "+" icon at the top of the screen.
– Close a tab: Swipe the tab to the left.
– Zoom in: Pinch the screen to zoom in.
– Zoom out: Spread your fingers apart to zoom out.
Using Siri
Siri is the virtual assistant on the iPad that can help you perform tasks hands-free. To activate Siri, press the Home button or say "Hey Siri." Some handy commands you can use include "Set a timer for (x) minutes," "What's the weather like today," and "Send a message to (contact name)."
Conclusion
The iPad is undoubtedly a remarkable device that offers an immersive experience. By mastering these tips, you can transform your iPad usage and make it your go-to device for everyday use. With time, you can discover other fantastic features that the iPad offers.