The Best iOS Features That Android Still Doesn't Have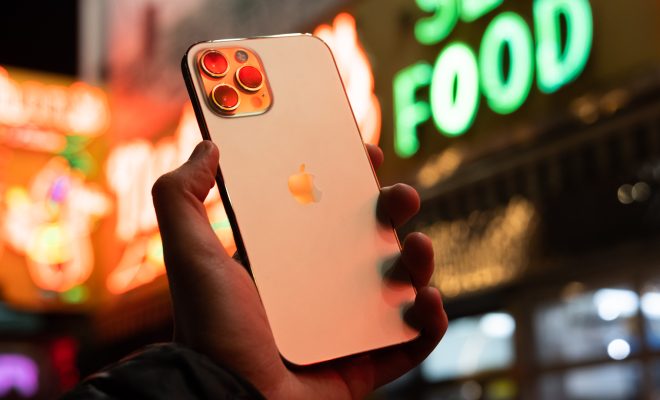 For years, the debate between Apple's iOS and Android has raged on. Each has its own strengths and weaknesses, but many Apple fans swear that iOS simply has the better features. In this article, we'll take a look at some of the best iOS features that Android still doesn't have.
1. iMessage
iMessage is one of the most popular features on the iPhone, allowing you to send text messages and other files to other iPhone users for free. Unlike regular texting, iMessage operates on a data network, which means that you don't have to worry about SMS charges. While Android does have similar messaging apps, such as WhatsApp and Facebook Messenger, iMessage is still exclusive to iOS.
2. AirDrop

AirDrop is another exclusive iOS feature that makes transferring files incredibly easy. With AirDrop, you can quickly and wirelessly send photos, videos, documents, and other files to nearby iPhones or iPads. While Android devices have similar features, they tend to be more complicated and require additional apps or software to work.
3. Siri

Siri is Apple's digital assistant, allowing you to make calls, send messages, set reminders, and more using just your voice. While Android has Google Assistant, which is similarly powerful, many users prefer Siri's more natural language processing and personalized responses.
4. Find My
Apple's Find My app is a powerful feature that allows you to track the location of your iOS devices, even if they're offline. You can also use Find My to find lost AirPods or other Apple accessories. While Android does have similar features, they tend to be more limited and don't offer the same level of reliability.
5. Face ID

Apple's Face ID technology allows you to unlock your iPhone simply by looking at it, making it faster and easier to access your device. While some Android devices have similar facial recognition technology, Apple's Face ID has been lauded for its accuracy and security, and there are no rumors that Android devices will receive similar features.
6. Apple Pay
Apple Pay is a mobile payment service that allows you to make purchases using your iPhone or Apple Watch. With Apple Pay, you don't have to carry a physical wallet or card, and your transactions are protected by Touch ID or Face ID. While Android has similar mobile payment services, Apple Pay tends to be more reliable and easier to use.
While both iOS and Android have their own unique features and advantages, there's no denying that Apple's iOS has a few tricks up its sleeve that Android still can't quite match. From iMessage to AirDrop to Face ID, iOS continues to set the standard for mobile technology, and it will be interesting to see what Apple has in store for future updates.