The Best iOS 12 Apps of 2023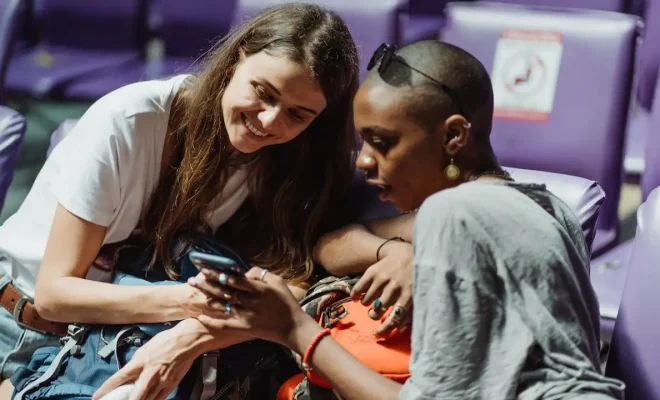 As we delve further into 2023, the breadth of iOS 12 apps available on the Apple App Store are expanding at a staggering rate. With such a vast array of apps to choose from, it can sometimes be overwhelming and difficult to decide which ones are the best. In this article, we'll be highlighting some of the best apps available on iOS 12 that every Apple user should consider installing in 2023.

1. Apollo

Apollo is a beautifully designed Reddit client that has been gaining traction steadily over the past few years. The app offers a plethora of customization options, an intuitive interface, and a fast browsing experience. Other features include inline media previews, the ability to upload and submit posts, and support for multiple accounts.

2. Overcast

Overcast is an award-winning app that is one of the most popular podcast players on the App Store. Its standout features include the ability to create custom playlists, speed up playback with Smart Speed, and boost vocals with Voice Boost. The app also allows for offline playback, and its dark mode is easy on the eyes.
3. Halide

Halide is a fantastic camera app that features manual controls for focus, ISO, and shutter speed, aiding in capturing stunning photos. Other features include a live histogram and an intelligent assistant that helps you choose the appropriate settings for different scenarios.
4. Carrot Weather

Carrot Weather is a personal weather app that uses a playful personality to deliver accurate weather reports. The app features detailed reports with hourly, daily, and monthly forecasts, as well as updates on severe weather conditions. The app also has fun Easter eggs and silly weather comments unique to Carrot Weather.
5. Things 3

Things 3 is an elegant task manager app for iOS. It features a minimalist design, allowing for intuitive navigation and simple task tracking. The app also integrates with Siri and allows for natural language input to create new tasks.
6. Procreate Pocket
Procreate Pocket is a complete digital art studio that allows users to create stunning artwork using their iPhone. The app features a wide range of customizable brushes, support for layers, and a simple interface that makes it easy to produce high-quality art.
7. Headspace

Headspace is an app that helps users improve their mental well-being through guided meditation sessions. The app features guided sessions for different purposes such as relaxation, focus, and sleep. Headspace has a 10-day free trial, and it is available for subscription after that.
8. Snapseed

Snapseed is a powerful photo editing app that includes a broad set of features and tools. It allows users to adjust color and tone, apply filters, add enhancements, and selectively edit specific parts of an image. The app is free and it is perfect for anyone looking to take their photos editing to the next level.
In conclusion, these are just a few of the best iOS 12 apps available on the App Store. With so much variety, you're bound to find the perfect app for your needs. These apps cater to a wide range of interests, from digital art to mental health, and no matter which app you choose to install, you're sure to be delighted with its features and capabilities.