The Best Headphones for 2023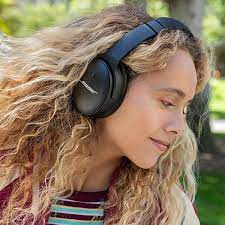 As technology continues to advance, so does the quality and selection of headphones available on the market. With an overwhelming number of options, it can be difficult to find the perfect fit for your lifestyle and preferences. As we step into 2023, several leading headphones manufacturers have risen above the rest, offering unparalleled sound quality, comfort, and design. In this article, we'll guide you through our top picks for the best headphones in 2023 that cater to a range of budgets and uses.
1. Audio-Technica ATH-M50xBT2
The successor to the already impressive ATH-M50x headphones, the ATH-M50xBT2 features improved sound quality, longer battery life, and Bluetooth 5.0 for wireless freedom. With a balanced and precise audio signature befitting of its studio heritage, this pair is perfect for both audiophiles and casual listeners alike.
2. Sony WH-1000XM4
Sony's flagship noise-cancelling headphones continue to reign supreme with the release of their latest model, the WH-1000XM4. Combining industry-leading active noise-cancellation (ANC) with exceptional sound quality and comfort, these headphones are perfect for anyone seeking a top-tier travel or daily commute companion.
3. Apple AirPods Max
For Apple enthusiasts, look no further than the AirPods Max. Boasting excellent sound quality and a sleek design that integrates seamlessly with the Apple ecosystem, these headphones are packed with features such as Active Noise Cancellation (ANC), Spatial Audio support, and seamless device switching.
4. Beyerdynamic DT 770 Pro
An old classic that still holds its own in modern times – Beyerdynamic's DT 770 Pro is perfect for producers or avid music listeners who value impressive soundstage and clarity above all else. Available in different impedance options (32, 80, 250 Ohms) to suit your gear, these durable wired headphones are an excellent choice for any studio or home setup.
5. Anker Soundcore Life Q30
If you're on a budget but still looking for high-quality wireless headphones with ANC, Anker's Soundcore Life Q30 is the perfect option. With a comfortable design, strong battery life, and a customizable EQ via the accompanying smartphone app, these headphones offer great value without compromising on performance.
Conclusion:
With so many options available, it's important to carefully evaluate your personal preferences before investing in a new pair of headphones. Whether you prioritize sound quality, noise-cancellation, comfort, or compatibility with your existing technology ecosystem, there's a set of headphones out there that's perfect for you. Our top picks for 2023 showcase some of the best in innovation and performance that the headphone industry has to offer, catering to a wide variety of needs and budgets.