The Best Dark Wallpaper Sites for Dark Desktop Backgrounds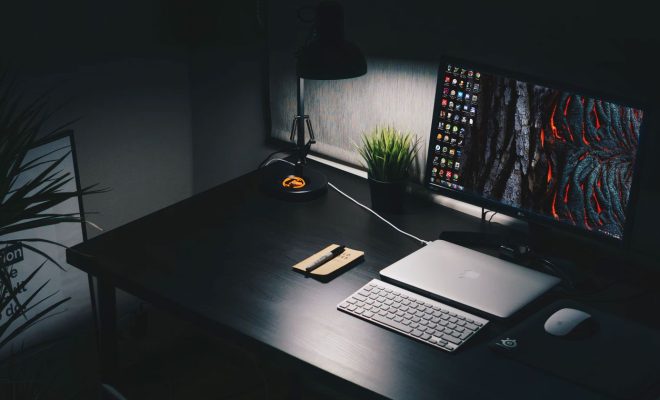 When it comes to personalizing your desktop, one of the easiest and most effective ways to do so is by changing your desktop wallpaper. And for those who prefer a more edgy and moody style, dark wallpapers are the perfect choice. But with so many websites offering wallpaper downloads, it can be overwhelming to know where to start. Here are the best dark wallpaper sites for dark desktop backgrounds.
1. Wallhaven
Wallhaven is a popular wallpaper site that offers a plethora of wallpaper choices, with a section dedicated to a variety of dark wallpaper options. The website also offers a search filter to help you find the perfect background for your needs. With a user-friendly interface, Wallhaven is a great place to start if you're looking for dark desktop backgrounds.
2. Wallpaper Abyss
If you're looking for high-quality and unique dark wallpaper, Wallpaper Abyss is worth a visit. The site provides a wide range of dark wallpapers, from abstract designs to nature and landscape backgrounds. You can also filter your search by resolution, color, and category for easy browsing.
3. DeviantArt
DeviantArt is a go-to for many artists and designers. It's a great platform to discover new and emerging talents producing dark wallpaper content. The site's search function allows you to find the perfect wallpaper to match your mood and aesthetic. It's best for users who are looking for more unique and artistic dark wallpapers rather than generic backgrounds.
4. Reddit

Reddit is a versatile platform that offers almost anything under the sun – including a wealth of dark wallpaper options. The "Wallpapers" subreddit features various posts with dark wallpaper images, and you can search by keywords to find wallpaper that matches your interest.
5. Unsplash

Unsplash is a popular site for high-quality stock photos, but it's also a great place to look for dark desktop backgrounds. Whether you're looking for minimalist designs, abstract shapes, or moody landscapes, Unsplash provides a wide range of options. Many of the wallpapers are professional-grade, making them a perfect choice for those who love high-end visuals.
In conclusion, there are plenty of websites where you can find great dark wallpapers for your desktop. Whether you're looking for unique and artistic designs or more minimalistic options, these sites will provide you with a great selection of options to choose from. Now that you have some options in hand, it's time to get started on personalizing your desktop background!