The Best Camera Apps for Android in 2023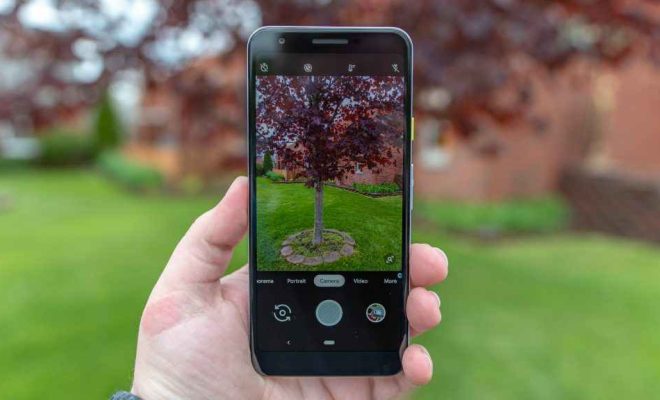 As the years have gone by, smartphone cameras have evolved dramatically. They have become so advanced that they are slowly replacing traditional cameras in many aspects. Today, a smartphone is all you need to click stunning photos and share them instantly with your loved ones.
The cameras in smartphones are incredibly powerful and advanced, but they never stop evolving and keep bringing in new features. Nowadays, users want to capture their memories and share them on social media platforms like Instagram, Facebook, and YouTube. That's why a camera app is essential for smartphone users so that they can capture their moments with the best possible quality.
If you're an Android user looking for the best camera apps in 2023, you've come to the right place. Let's take a look at some of the best camera apps available for Android devices in 2023.
1. Google Camera:
Google Camera is undoubtedly the best camera app for Android devices that you can use to capture stunning photos. The app offers HDR+ capabilities, which helps you capture high-quality photos in any lighting conditions.
Google's computational photography also makes its way into the Google Camera app, and you'll get access to useful features like Night Sight and Super Res Zoom. The app is simple to use, and you'll get access to a variety of settings that you can tweak to get the best possible shot.
2. Adobe Lightroom:
Adobe Lightroom is an excellent app that offers advanced camera features and gives users a great tool for editing photos. The app allows you to capture photos in RAW format and gives you precise control over focus, shutter speed, and ISO sensitivity.
Adobe Lightroom also has several in-built presets and filters that you can use to enhance your photos. Additionally, you can also tweak every single parameter for a more comprehensive customization experience.
3. VSCO:
VSCO is a good camera app that offers creative options for shooting photos and editing them. The app comes with a wide selection of presets and filters, and you can also create your own.
The app is quite simple to use, and it offers the ability to shoot in manual mode, which is handy for advanced users. Furthermore, VSCO includes features like selective adjustments, highlights, shadows, and more.
4. Camera FV-5:
Camera FV-5 is an advanced camera app that's perfect for photographers who want full manual control over their camera settings. The app lets you adjust ISO sensitivity, shutter speed, white balance, and more.
Camera FV-5 also gives users access to RAW capture and includes advanced options like focus stacking, bracketing, and long exposures. With Camera FV-5, you can capture images in the highest possible quality.
In conclusion, these are some of the best camera apps available for Android devices in 2023. These apps offer advanced features and tools that will enable you to capture and edit stunning photos. Each of these apps has its own unique features and advantages, and picking the right one will depend on your needs and preferences.