The best butt exercises for strong and toned glutes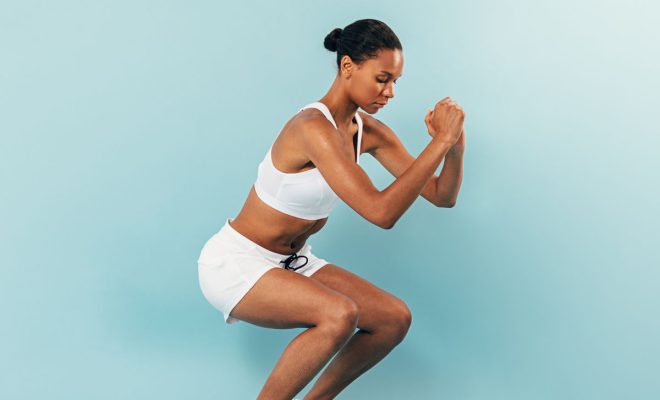 Introduction
A strong and well-defined set of glute muscles isn't just beneficial for an aesthetically pleasing physique; they are also crucial for proper posture, balance, and overall body strength. This article will guide you through the best exercises to help you build powerful, toned glutes, regardless of your fitness level.
1. Squats
Squats are the ultimate go-to exercise for building robust glutes. They focus on the entire lower body and engage multiple muscle groups simultaneously. To perform a squat:
– Stand with your feet shoulder-width apart
– Lower yourself down by bending your knees as if you were sitting in a chair
– Engage your core and keep your chest lifted as you descend
– Push through your heels to return to the starting position
2. Deadlifts
Deadlifts are another compound movement that works wonders for the glutes while also targeting other leg and back muscles. To execute a deadlift:
– Stand with feet hip-width apart and a barbell or dumbbells in front of you
– Bend at the hips and knees to grasp the bar or weights with an overhand grip
– Drive through your heels, straightening your legs while raising the weights
– Reverse the motion to lower the weights back down carefully
3. Glute Bridges
This simple yet effective exercise focuses specifically on the gluteal muscles. To perform a glute bridge:
– Lie on your back with knees bent, feet flat on the floor, and arms at your sides
– Squeeze your glutes as you lift your hips off the ground until you form a straight line from shoulders to knees
– Hold this position for a moment before lowering yourself back down slowly
4. Bulgarian Split Squats
This variation of squats targets one leg at a time for better isolation and increased stability. To execute Bulgarian split squats:
– Stand with one foot forward and the opposite foot elevated behind you on a bench or box
– Bend your front knee, lowering yourself down towards the ground
– Keep your chest lifted, core engaged, and back straight throughout the movement
– Return to the starting position by driving through your front heel
5. Clamshells
Clamshells are an excellent exercise for targeting the gluteus medius, responsible for stabilizing the hips. To perform clamshells:
– Lay on your side with legs bent at a 90-degree angle and feet together
– Keep your hips stacked and steady as you lift your top knee while keeping your feet touching
– Slowly lower the top knee to return to the starting alignment
Conclusion
Incorporate these exercises into your regular workout routine, focusing on proper form and progressive overloading to effectively train your glutes. Remember that a combination of strength training, cardiovascular exercise, and balanced nutrition is essential for achieving strong, toned muscles. Give your glutes the attention they deserve and get ready to conquer new fitness heights!