The Basics of RJ45, RJ45s, and 8P8C Connectors and Cables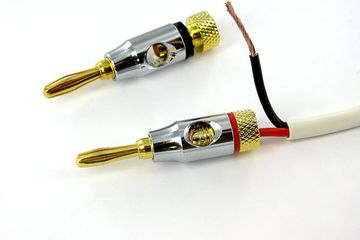 If you're working with computers, networks or telecommunications, chances are you've encountered the terms RJ45, RJ45s, and 8P8C connectors and cables. Understanding the difference between these terms is crucial for proper setup and maintenance of network connections.
RJ45 is an acronym for "registered jack-45." It is a standardized connector used mainly for Ethernet networking. RJ45 connectors are designed to hold up to eight wires in a specific pattern, helping to maintain signal integrity and compatibility with various networking standards.
While RJ45 is the most common type of connector used for Ethernet networking, it is not the only one. RJ45s (also known as shielded RJ45) is a variant of the RJ45 connector that features a shielded metal casing around the connector. The shielded casing helps to reduce electromagnetic interference (EMI) and increase signal quality, making RJ45s a better option in some networking environments.
8P8C is another term frequently used in conjunction with RJ45 connectors. The terms "RJ45" and "8P8C" are often used interchangeably, but there is a difference. The 8P8C connector format is used for a variety of applications beyond networking, including phone systems and other telecommunications equipment. However, the RJ45 connector is only used for Ethernet networking. So while all RJ45 connectors are 8P8C connectors, not all 8P8C connectors are RJ45 connectors.
So, why is it essential to know the difference between these terms? It's because selecting the right connector and cable is critical to maintain signal integrity, effectively transfer data, and prevent network issues. For example, using unshielded RJ45 connectors in an environment with high levels of EMI can lead to data errors and signal losses.
When choosing Ethernet cables, there are two primary types: solid and stranded. Solid cables are ideal if the cable is going to be frequently plugged and unplugged, making it useful in networking setups that change often. Stranded cables are more flexible and work well in stationary setups. It's essential to use the correct type of cable with the right connector to prevent connectivity issues.
In conclusion, knowing the basics of RJ45, RJ45s, and 8P8C connectors and cables is essential for anyone working with computers, networks, or telecommunications. Proper selection of the correct connector and cable provides network integrity, data integrity, and uninterrupted communication. With the continuous changes in technology, staying knowledgeable about the available network connectors and cables is crucial for staying up-to-date in the IT world.