The Tech Edvocate's List of 35 Amazing Apps for Teachers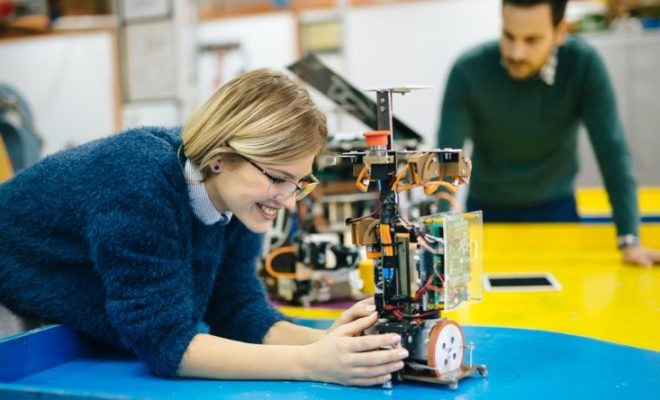 *The Tech Edvocate is pleased to produce its "Best of the Best" resource lists. These lists provide our readers with rankings for edtech-related blogs, twitter accounts, influencers, products, etc. These lists are meant to be fluid, and for that reason, they are regularly updated to provide up to the moment information.*
Let's face it. Teachers have an unbelievably tough job. They are expected to be educators, parents, mediators, nurses, judges; in addition to wearing 50 additional hats. Luckily, with the proliferation of edtech, there are a lot of apps that seek to make teachers jobs easier.
The Tech Edvocate decided to create a list of 35 of the most amazing apps for teachers. This way we can help teachers find the best educational apps on the market without them having to perform countless Google searches. Without further ado, here is our list.          
Handwriting Without Tears: Wet-Dry-Try– Allows students to practice writing numbers and letters on a virtual chalkboard.
Toontastic– Gives students the means to create their own animated stories.
Grammar Jammers– An addictive way for students to learn basic grammar skills.
My Math Flash Cards– A fun and exciting way for students to learn basic math skills.
CardDroid Math- Create colorful flashcards that your students can use to practice basic math skills.
Educreations– This neat app records student's voice and writing.
Sushi Monster– Teaches students basic math skills using a remediation approach.
Storia– An e-reader that was designed by Scholastic just for kids. Books are embedded with a full range of learning activities.
Tales2Go– An app that provides students with access to more than 2,000 titles.
Super Duper StoryMaker– Students can create their own narratives using a range of features
Everyday Mathematics Equivalent Fractions– Teachings students fractions using the card game Solitaires.
Motion Math: Hungry Guppy– Students learn basic math by feeding a famished guppy with an insatiable appetite.
Happy Little Farmer– Helps students learn the life cycle of plants by allowing them to grow their own plants.
Smithsonian's National Zoo– This app allows students to participate in a virtual field trip to a zoo.
Nearpod– Teachers can give lectures to student's tablets and monitor their reactions and responses.
Frog Dissection– Allows students to participate in a virtual dissection of a frog.
Geography Drive USA– This app makes geography come alive, and students learn a lot of cool stuff along the way.
Ansel and Clair: Paul Revere's Ride– Students take part in a virtual recreation of Paul Revere's midnight ride.
Learn the World– Students take part in a global voyage, and along the way, they learn about various countries, capitals, cultures, etc.
Disney American Presidents– Students can use this app to learn about all of the U.S. presidents.
Let's Create! Pottery– Create ceramics virtually and avoid the mess.
Scholastic Classroom Ideas to Go!– Gives teachers access to a database of over 1,200 lesson ideas.
Socrative– Amazing clicker-response
Common Core Standards– Places all of the common core standards at your fingertips.
Virtuoso Piano- Teaches students basic piano skills.
AutismXpress– Assists autistic students with matching expressions with
Evernote– Advanced note taking app.
Animoto– Students can create amazing multimedia slideshows in minutes.
Edmodo– Platform that facilitates communication between educational stakeholders.
Sono Flex– Assists students who are nonverbal or have communication issues. Helps them to express themselves and their emotions.
Dragon Dictation– Powerful voice recognition platform that can help students with a range of special needs.
Signed Stories– This app tells animated stories in ASL (American Sign Language).
TeacherKit– Think of this app as a personal assistant and organizer for teachers.
Too Noisy Pro– Helps students to monitor their own noise level.
Super Duper Data Tracker– Helps teachers to manage students' academic and behavioral progress.
Did we miss any apps? If so, let us know in the comments below.