Sunbasket Review: A Fresh and Healthy Meal Subscription Service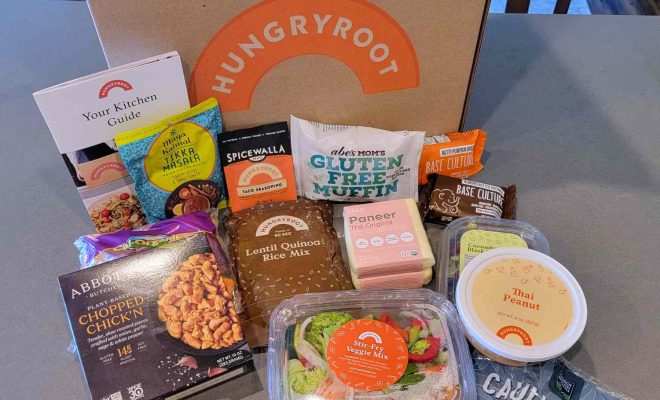 As the market for meal subscription services continues to grow, it can be challenging to determine which one is the best fit for your lifestyle, taste preferences, and budget. One option worth considering is Sunbasket, a meal delivery service with a focus on fresh ingredients and healthy recipes. In this review, we'll discuss everything you need to know about Sunbasket in order to decide if it's the right choice for you.
Overview
Sunbasket is a meal subscription service offering wholesome, delicious recipes that cater to various dietary needs and preferences. They provide customers with organic produce, antibiotic-free meats, and sustainable seafood choices. Sunbasket goes above and beyond when it comes to providing diverse menu options that suit different tastes while still maintaining a focus on health-conscious meals.
Meal Plan Options
One of the standout features of Sunbasket is the variety of meal plan options available. They cater to different diets such as paleo, vegetarian, gluten-free, carb-conscious, pescatarian, diabetes-friendly, Mediterranean diet, and more. There is even an option called "Chef's Choice," which allows subscribers to enjoy meals selected by experienced chefs.
Ease of Use
Sunbasket makes it easy for subscribers to customize their orders each week. The user-friendly website allows customers to skip a week if needed or modify their delivery preferences without any hassle. The website also provides detailed information about each meal option, including calorie count and allergen information.
Quality of Ingredients
Sunbasket is well-known for its commitment to high-quality ingredients. With all their meals featuring organic produce, antibiotic-free meats, and sustainably sourced seafood, it's clear that the company emphasizes providing clean and nutritious meals. As an added benefit, they also prioritize working with local farmers and suppliers whenever possible.
Taste
When it comes to taste and flavor profile, Sunbasket certainly delivers. Their menu changes weekly ensuring culinary variety, and customers frequently share positive feedback about the freshness, flavor, and originality of their chosen meals. From global cuisines to classic American dishes, there is something for everyone to enjoy.
Pricing
While Sunbasket offers a wide selection of delicious and health-conscious meals, the price point might be a consideration for some potential subscribers. However, given the quality and variety of ingredients used in their recipes, many customers find Sunbasket worth the investment.
Conclusion
If you want to enjoy wholesome, delicious meals without sacrificing on variety and convenience, Sunbasket might be an ideal choice. With their commitment to high-quality ingredients, diverse meal plan options, and user-friendly service, it's easy to see why Sunbasket has an ever-growing fanbase among meal subscription enthusiasts.