Steam Tips for PC Gaming Noobs and Power Users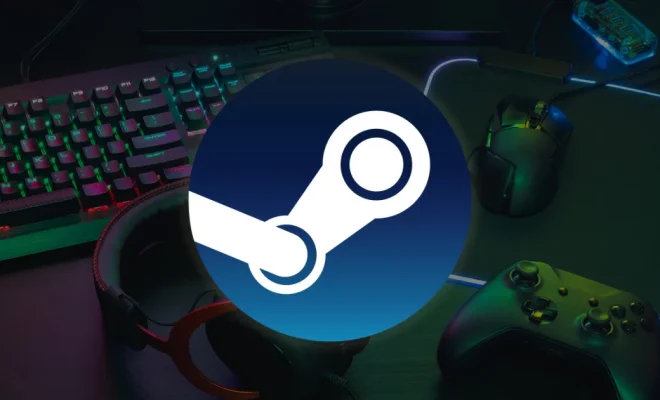 Steam, the popular gaming platform developed by Valve Corporation, has become the go-to choice for millions of gamers worldwide. With an extensive library of games, user-friendly features, and an interactive community, it offers something for everyone. Whether you're new to PC gaming or a power user, there are tips and tricks to enhance your Steam experience.
1. Get familiar with Steam's interface:
As a newbie, start by exploring the main sections: Store, Library, Community, and your profile. Find games in the Store section and access purchased games through the Library. Dive into the Community section for forums, artwork, news, and other content related to your favorite games.
2. Organize your library with categories:
The more games you own, the messier your library gets. Create categories by right-clicking on a game and selecting "Set Categories." This feature allows you to sort games based on genre, played status or any custom category that fits your preference.
3. Save money with Steam sales:
Steam sales are famous for their incredibly discounted games. During seasonal sales like Summer and Winter sales or special events such as Halloween sale or publisher sales (Ubisoft/EA sale), you can find games at incredible prices. Mark these sales on the calendar and keep an eye on daily deals.
4. Use Steam's wishlist:
Create a wishlist to save the games that interest you. Steam will notify you when these games go on sale or get updates via email or the mobile app.
5. Utilize the refund policy:
Steam's refund policy can be a lifesaver in situations where you end up purchasing a game that doesn't live up to your expectations. Within two weeks of purchase and with less than 2 hours of playtime, players can request a refund following Steam's guidelines.
6. Get social with community groups:
Join Steam communities relevant to your favorite games and interact with fellow players. These communities often discuss strategies, tips, and sometimes share in-game items.
7. Use Steam Overlay:
Press Shift + Tab to access Steam Overlay while playing a game. This handy feature allows you to use the web browser, chat with friends or access Steam profiles without minimizing your game.
8. Share your gaming library with friends:
Family sharing is a beneficial feature for power users who want to share their game library with friends or family members. Follow the instructions provided on the Steam website to enable this feature.
9. Enable two-factor authentication:
Steam Guard adds an additional layer of security to your account by requiring a unique code sent to your mobile device before making changes to your account settings or trading in-game items. Protect your precious games and items by enabling this feature.
10. Customize your Steam experience with skins:
Power users may want a customized interface matching their gaming rig or personal style. Change the look of your Steam client using various community-created skins available online.
Conclusion:
These tips will help you maximize your Steam experience regardless of whether you're a newbie or a power user. With its vast community features and customizable settings, Steam remains an essential platform for PC gaming enthusiasts worldwide. So go ahead and unlock its full potential.