Spotify vs. Apple Music: Which Is the Best Music Streaming Service?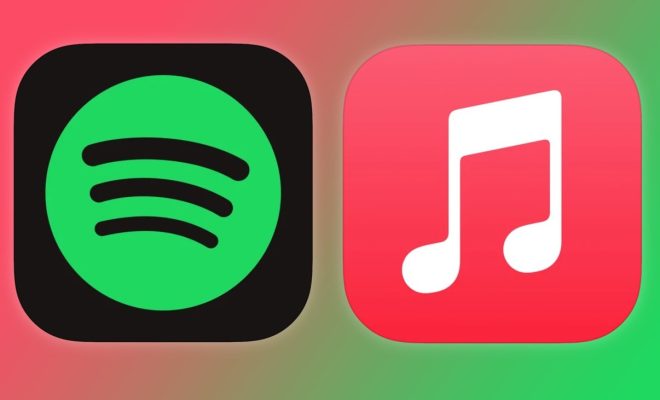 The music streaming market has never been as competitive with several pioneers such as Apple Music and Spotify offering similar services. This article seeks to compare them and determine, which is the best music streaming service between the two.
Spotify, founded in 2008, is the most popular music streaming service globally, offering access to more than 70 million songs. Apple Music, launched in 2015, is however quickly catching up as an alternative for music streaming, having access to around 60 million songs.
When it comes to user interface and experience (UI/UX), both services offer an easy-to-use interface with different platforms that enable users to access their music effortlessly. Spotify, however, has a more intuitive and straightforward interface, making it easy for users to navigate through and access their favorite music with just a few steps. Additionally, Spotify offers a more personalized experience through its Discover Weekly feature, which suggests music based on the user's listening history and preferences.
Apple Music, on the other hand, has a more refined interface, with a design that is clean and slick. It is relatively easy to navigate, and users can find their preferred genres, playlists, or radio stations utilizing its search feature. The service also offers a wide range of curated playlists, most of which are well-curated and appealing to all types of music fans.
Spotify offers a free subscription for its users with some limitations such as limited skips and advertisements. Apple Music offers a three-month free trial for new users and subsequent monthly subscriptions. Users can also enjoy ad-free music packages and uninterrupted streaming services by paying $9.99 per month across both platforms.
When it comes to music quality, both streaming services provide high-quality music, with Apple Music using advanced codecs for better quality. However, users can opt for Hi-Fi music streams on Spotify through the Hi-Fi subscription for an additional fee per month.
Apple Music and Spotify offer social sharing features, enabling users to share what they are listening to on social media. Spotify's social features are more enjoyable, with friends sharing music between themselves and creating collaborative playlists. Apple Music offers a limited social feature where users can share their playlists with others.
In conclusion, selecting the best streaming service between Spotify and Apple Music depends on user experience and preference. Spotify provides an edge in personalized content and curated playlists, while Apple Music offers a slicker UI/UX and a more extensive music library. Regardless of which streaming service one chooses, it is imperative to select one that offers the best music experience for the user's style and taste.