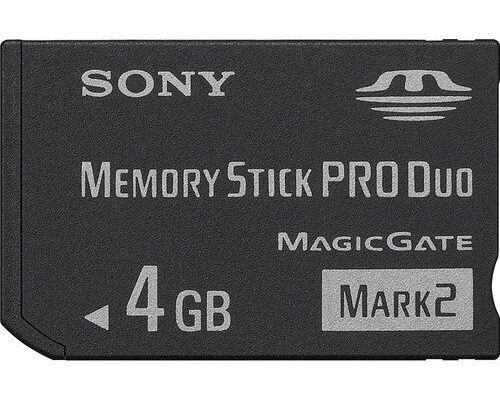 The Sony Memory Stick, a versatile and revolutionary storage device, has left an indelible mark on the digital world. Introduced in 1998, the Memory Stick was designed to store digital information for various electronic devices such as cameras, camcorders, and gaming consoles. In this article, we will explore the evolution of Sony's flagship storage medium and its impact on the industry.
1. The Birth of Sony Memory Stick:
In October 1998, Sony introduced the first-generation Memory Stick with a storage capacity of 4 MB. This original model was designed to be compact and portable, measuring 50 x 21.5 x 2.8 mm. The first devices to support this new storage format included Sony's own Cyber-shot digital cameras and Handycam camcorders.
2. Expanding the Memory Stick Family:
Sony quickly realized that there was a growing demand for higher storage capacities. In response, the company expanded the Memory Stick family with multiple iterations over the years.
– Memory Stick Duo: Introduced in 2003, this smaller version of the original Memory Stick measured 31 x 20 x 1.6 mm and offered more compatibility with portable devices.
– Memory Stick PRO: Launched in 2003, this variation provided high-capacity storage options (up to 32 GB) and faster read/write speeds (up to 160 Mbps).
– Memory Stick Micro (M2): Released in 2006, the M2 was even smaller than the Duo at just 15 x 12.5 x 1.2 mm and supported capacities up to 16 GB.
3. Enter the Pro Duo:
In 2004, Sony combined elements from both its Memory Stick Duo and PRO lines to create the Memory Stick PRO Duo. The new design retained the same size as a standard Duo but provided faster speeds and larger capacities of up to 32 GB. This memory stick became popular among PSP (PlayStation Portable) users for game storage.
4. High Capacity and Speed: Memory Stick PRO-HG Duo:
By 2008, Sony introduced the Memory Stick PRO-HG Duo, capable of supporting a whopping 60 Mbps data transfer rate. With storage capacities ranging from 1 to 32 GB, these memory sticks were commonly used in high-definition camcorders and DSLR cameras, ensuring the efficient transfer of high-quality images and videos.
5. Memory Stick XC Series:
Sony unveiled the Memory Stick XC series in 2009, which promised an increase in capacity up to a stunning 2 TB. However, this variant never gained significant traction due to the simultaneous rise in popularity of the SDXC card format.
Conclusion:
While it's true that the Sony Memory Stick's dominance has waned with the increasing popularity of newer formats like the SD card and MicroSD, it remains a noteworthy milestone in the development of digital storage solutions, especially during its heyday in the early-to-mid-2000s. With its various iterations offering benefits such as portability, increased capacity, and faster transfer speeds, Sony's Memory Stick paved the way for today's convenient and portable digital storage options.