Solar Panel Scams: 7 Red Flags to Avoid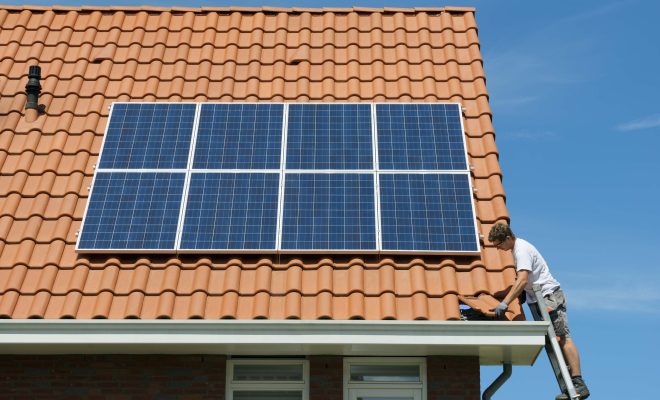 Solar panels are an excellent eco-friendly solution to meet energy needs and reduce dependence on the traditional grid system. However, with the growing popularity of solar panels, scammers have also seized the opportunity to profit by taking advantage of unsuspecting customers. To protect yourself from these scams, it is crucial to know what warning signs to look for when dealing with solar panel companies.
In this article, we will discuss seven red flags that can help you identify and avoid solar panel scams:
1. High-Pressure Sales Tactics
Beware of companies that use aggressive sales tactics or push you to make a quick decision about purchasing their solar panels. These include hasty contracts, limited-time offers, and relentless follow-up calls. A reputable solar company will give you ample time to research and make a well-informed choice.
2. Lack of Proper Licensing or Certification
Ensure that the company you are dealing with has proper licenses and certifications for solar installation in your area, as unlicensed contractors may provide subpar installations or violate industry regulations. Check their licenses with your state's licensing board or verify certification through reputable institutions such as the North American Board of Certified Energy Practitioners (NABCEP).
3. Poorly Defined Contracts
A trustworthy solar company should provide clear and detailed contracts including refund policies, guarantees, warranties, payment schedules, and service maintenance plans. Any vagueness or lack of specificity in these areas could lead to potential disputes later.
4. Unrealistic Promises
Some scammers may offer seemingly impossible guarantees like 100% energy production all year round or astronomical energy savings. Solar production varies depending on factors like location, panel direction and efficiency; be skeptical of any impractical promises.
5. Upfront Payments or Oversized Deposits
Requesting large upfront payments or oversize deposits is a red flag; this money might be used for nefarious activities rather than sourcing the necessary products. Legitimate solar providers usually require a reasonable down payment and follow a progress-based payment schedule.
6. Limited or No Company History
A company with little or no history could be a fly-by-night operation aiming to swindle customers. Research the company's background, check reviews, and ask for references before committing to their services.
7. Inaccurate System Size Estimates
A reliable solar company will perform an on-site evaluation to determine an accurate system size for your needs. A company that does not value this step may install a system too small for your needs or unnecessarily oversized, wasting your money.
In conclusion, although solar energy is a fantastic alternative to grid-based electricity, falling victim to a scam can leave you feeling disillusioned and financially drained. Follow these seven guidelines to recognize red flags and make informed decisions while choosing the right solar panel system for your home or business.