Sling TV review: The best budget live TV streaming service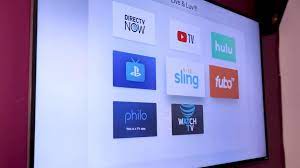 Introduction:
In the competitive world of online streaming, finding the perfect live TV service that offers a balance of affordability, content, and accessibility can be a challenge. Sling TV, however, has managed to carve out a niche in this market by providing budget-friendly packages and a wide variety of channels. In this article, we will delve deep into what makes Sling TV a top contender as the best budget live TV streaming service.
Pricing and Packages:
Sling TV's biggest draw is its affordable pricing. It offers two main packages – Sling Orange and Sling Blue – both priced at $35 per month. With Sling Orange, subscribers get access to 30+ channels, including popular networks like ESPN, CNN, TBS, and Disney Channel. Sling Blue offers 40+ channels including NBC, Fox Sports 1 & 2, FX, and Comedy Central.
For those who want a more comprehensive channel lineup, there's the option to combine both packages for just $50 per month. This gives subscribers access to over 50 channels.
In addition to these base packages, Sling TV also offers various add-on options like Sports Extra, Kids Extra, and News Extra for an additional monthly fee. This allows subscribers to further customize their viewing experience based on their preferences.
Platform Compatibility:
Sling TV is compatible with a wide range of devices such as smartphones and tablets (iOS & Android), web browsers (Chrome, Safari), smart TVs (Samsung & LG), streaming devices (Roku & Amazon FireTV), gaming consoles (Xbox One), and others. This gives users flexibility in watching their favorite shows and movies across multiple platforms.
DVR Capability:
Sling TV subscribers have access to Cloud DVR Free which offers 50 hours of storage for recording live programs or scheduling future recordings. For users who need more storage, they have the option to purchase the Cloud DVR Plus offering 200 hours of storage for an additional $5 per month.
User Interface and Navigation:
The user interface is functional and easy to navigate. It offers features like 'MyTV' which allows users to customize their favorite channels for quick access. The platform also offers a comprehensive search feature so that users can easily find specific shows and movies.
Pros:
1. Affordable pricing
2. Flexibility in choosing packages and add-ons
3. Broad device compatibility
4. User-friendly interface
Cons:
1. Limited availability of some local channels depending on location
2. No high-end premium channels like HBO or Showtime offered by Sling TV
Conclusion:
Sling TV has carved out a position in the market as a reliable, budget-friendly live TV streaming service that provides ample content for most households. With its flexible pricing, diverse channel lineup, and compatibility across multiple platforms, Sling TV is an excellent choice for those looking for an affordable alternative to traditional cable or satellite TV packages.