Skip the Line at the Post Office with This Easy Way to Ship Packages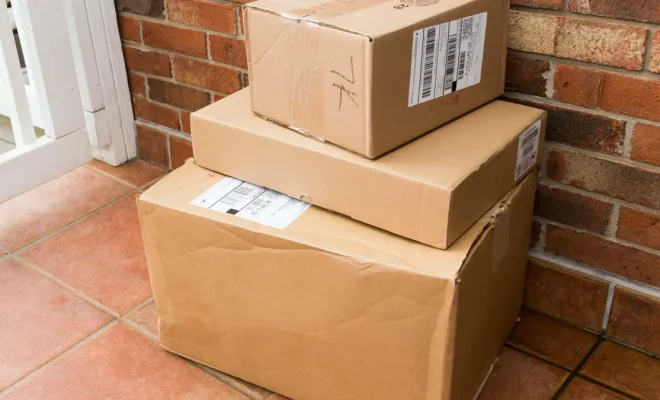 Are you tired of standing in long lines at the post office in order to ship your packages? Thanks to a feature on the United States Postal Service (USPS) website, those frustrating days can be a thing of the past. In this article, we will show you an easy way to mail your packages from home without ever setting foot in a post office.
Step 1: Create a USPS.com account
Visit the USPS website at www.usps.com and sign up for a free account. Creating an account is simple, and it gives you access to several useful features such as tracking packages, scheduling pick-ups, and printing shipping labels.
Step 2: Weigh your package
Before mailing your package, you will need to know its weight. Use a postal scale or any other similar tool to get an accurate weight measurement.
Step 3: Measure your package
Accurately measure your package's dimensions, including length, width, and height. These measurements are crucial for determining shipping costs.
Step 4: Click 'n' Ship
Log into your USPS.com account and select the "Click-N-Ship" option from the menu. This feature allows you to pay for postage and print shipping labels from home.
Step 5: Enter package details
Follow the prompts to input your package's weight, dimensions, and destination address. You will also be asked to choose a mail class and shipping service based on delivery time and cost preferences.
Step 6: Pay for postage
After selecting an appropriate shipping option, enter your payment information to cover postage fees. USPS accepts various forms of payment, including credit cards and PayPal.
Step 7: Print shipping label
Once payment is confirmed, print out your shipping label. Affix this label securely onto your package.
Step 8: Schedule a pick-up or drop-off
You can avoid the post office altogether by scheduling a free pick-up on the USPS website.
Alternatively, you may drop off your pre-paid package at any postal collection box or approved USPS location.
And there you have it – an easy way to ship packages without setting foot in a post office! Embrace the convenience of online shipping services and say goodbye to those long post office lines.