Set up your new Apple Watch in just a few taps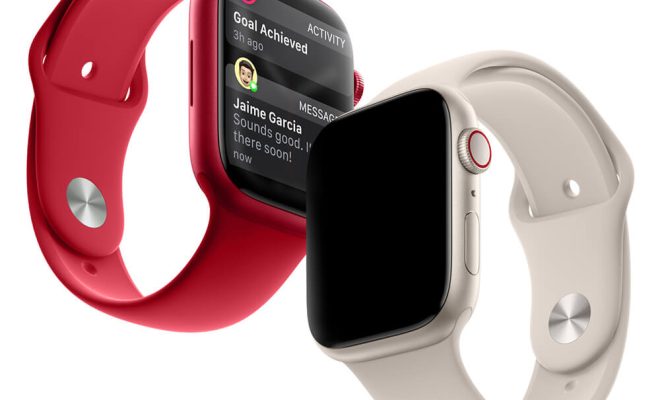 Apple Watch is one of the best smartwatches out there. It has a sleek design, loads of features, and it works seamlessly with your iPhone. As such, it's no wonder that Apple Watch has become a popular tech gadget among consumers. If you've recently purchased an Apple Watch and wondering how to set it up, don't worry, it's a straightforward process that requires only a few taps. In this article, we're going to discuss how to set up your new Apple Watch in just a few taps.
Step 1: Power On and Pair
The first step is to power on your Apple Watch by pressing and holding the side button until you see the Apple logo. Once you've powered on your watch, the next step is to pair it with your iPhone. To do this, make sure your iPhone is nearby and unlocked. Then, open the Apple Watch app on your iPhone and follow the on-screen instructions to pair your watch. You'll need to position your iPhone's camera in front of your watch to complete the pairing process.
Step 2: Choose Language, Region, and Set Up Your Watch
After pairing your watch, you'll be asked to choose your language, region, and personalization preferences. You can either choose to set up your watch as new, restore from a backup or transfer data from a previous watch. If you have never owned an Apple Watch before, choose "set up as new". This option allows you to manually set up your watch from scratch.
Step 3: Customize Watch Face
Once you've completed the set-up process, the next step is to customize your watch face. You can choose from several watch faces, including digital, analog, and modern. There's also a complication feature that allows you to add custom information to your watch face, such as the weather or your current fitness levels. To customize your watch face, tap and hold the screen, and then swipe left or right until you find the watch face you like. Tap the "Customize" button to adjust the elements, such as color, complications, and more.
Step 4: Install Apps and Connect to Wi-Fi
Apple Watch comes with a range of built-in apps, including Calendar, Music, Workout, and more. You can also download third-party apps from the App Store. To install apps on your watch, open the Watch app on your iPhone, navigate to "App Store," and download the apps you want. Apple Watch apps can also be installed directly from the watch. To install apps from the watch, press and hold the app's icon until it jiggles, then tap "Install."
Lastly, you may want to connect your watch to Wi-Fi to enjoy more features, such as Siri, messaging, and more. To connect your watch to Wi-Fi, go to Settings > Wi-Fi, and select your network. You'll be prompted to enter your Wi-Fi password if it's a protected network.
Conclusion In conclusion, setting up a new Apple Watch is a simple process that requires only a few taps. By following the above steps, you'll be able to personalize your watch, download apps, and connect to Wi-Fi. Once you've set up your watch, you can use it to stay connected, track your fitness, monitor your health, and even make payments. The possibilities are endless with Apple Watch. So, what are you waiting for? Start tapping and get your Apple Watch up and running!