Samsung Galaxy S21 Review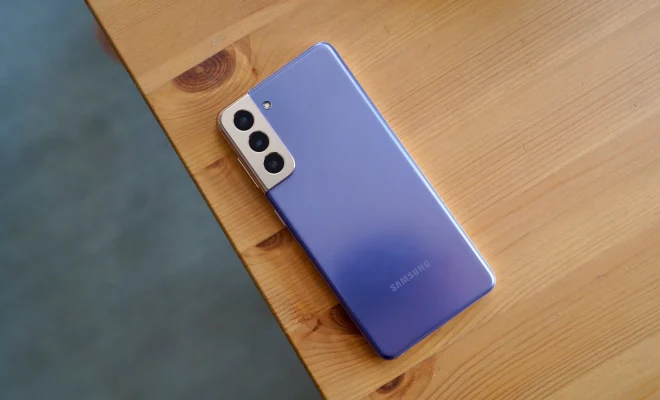 The Samsung Galaxy S21 is the successor of the widely popular Galaxy S20, and it has made quite the splash in the smartphone market. Heralded as one of the most significant upgrades in recent years, the S21 comes packed with new and improved features that both Samsung enthusiasts and potential buyers will find exciting. This review takes a closer look at the standout aspects of the Galaxy S21 and whether it's a worthy upgrade for users.
Design and Display
The Samsung Galaxy S21 sports a sleek new design compared to its predecessor. It features a metal frame with a plastic unibody design, providing a more premium feel while remaining lightweight. The bold camera module on the back is futuristic without being overwhelming.
The display has seen improvements as well. The Full HD+ Dynamic AMOLED 2X screen boasts an adaptive 120Hz refresh rate, offering smooth scrolling and seamless visuals. With a 6.2-inch size and compact dimensions, the screen is incredibly pleasing on the eye without feeling overbearing. It also comes with Corning Gorilla Glass Victus protection, ensuring durability.
Performance
At the heart of the Samsung Galaxy S21 is the Exynos 2100 chip (or Snapdragon 888 for North America), with processing power that delivers remarkable performance in everyday use and high-intensity tasks. It comes equipped with 8GB RAM and either 128GB or 256GB of non-expandable storage.
As expected from a Samsung flagship, its latest-generation chipset ensures your phone experience is buttery smooth. Users will find no lag or hiccups when running multiple apps simultaneously or playing high-end games.
Battery Life
The Samsung Galaxy S21 is powered by a respectable 4,000 mAh battery that offers reliable all-day battery life for most users. While there isn't much improvement in this regard compared to its predecessor, it still delivers consistently good performance. Coupled with the adaptive refresh rate of the screen, users can expect better optimization for longer usage periods.
Camera
The Galaxy S21 features a triple-camera system on the back, with a 12MP main sensor, a 64MP telephoto lens, and a 12MP ultra-wide lens. Photos captured by the S21 are sharp and color-accurate, thanks to its improved image processing. Night mode has also been enhanced, resulting in brighter and more detailed low-light shots.
Video capture offers up to 8K resolution at 24fps, resulting in impressive video quality that rivals standalone cameras. Additionally, Director's View enables users to switch between lenses while recording without any interruptions.
Conclusion
The Samsung Galaxy S21 is an undeniably powerful and versatile smartphone that provides a fantastic user experience while excelling in performance, design, and camera capabilities. Users coming from older models will truly appreciate the technological advancements this new flagship offers.
While some may argue that it lacks groundbreaking enhancements over its predecessor, the S21 does well in delivering incremental improvements in key areas while offering a competitive price point for a flagship device. As a result, the Samsung Galaxy S21 is indeed a worthy upgrade for those seeking an exceptional smartphone experience.