Reasons You Should Host Your Podcast on Anchor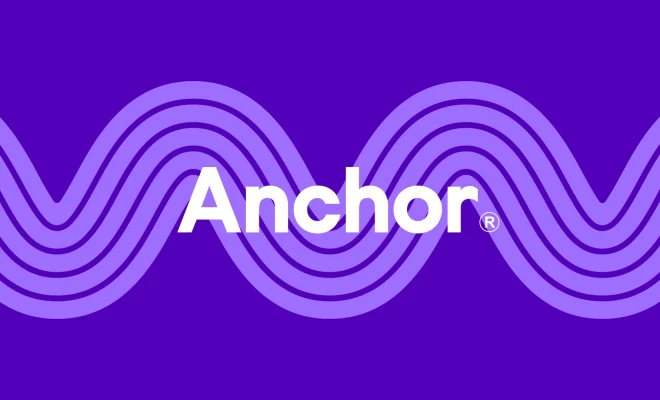 Are you considering starting a podcast? Are you unsure of where to host it? Look no further than Anchor. This podcast hosting platform is one of the easiest to use and navigate, making it a great option for beginners and seasoned podcasters alike. Here are just a few reasons why you should host your podcast on Anchor.
Easy-to-Use Interface
One of the key benefits of Anchor is its easy-to-use interface. Navigation is simple, making it easy for beginners to navigate different settings and get their podcasts up and running quickly. Plus, the editing tools are intuitive, so even if you're not familiar with audio editing, you can easily cut out unwanted sections, add in your intro and outro music, and arrange your podcast in the order you want.
Free Hosting and Distribution
Another great feature of Anchor is that it's completely free to use. Unlike other podcast hosting platforms that charge for storage and distribution, Anchor provides a free platform for your hosting and distribution needs. This is an especially important factor for new podcasters who may not have a lot of money to invest in their podcast.
Broad Distribution

Not only does Anchor provide free hosting, but it also allows you to distribute your podcast to all the major podcast platforms, such as Spotify, Apple Podcasts, and Google Podcasts. This means that you don't have to do anything extra to get your podcast out there. With the click of a button, your podcast is available on all the major platforms.
Monetization Opportunities
Anchor also offers monetization opportunities for their users. You can easily set up a listener support feature, where your listeners can contribute financially to support your podcast. Additionally, you can include ads in your podcast that are automatically inserted by Anchor's partnership with major brands.
Supportive Community

Finally, Anchor has a supportive community of podcasters who encourage and help each other out. They have a Facebook group where you can ask questions, get feedback on your podcast, and connect with other podcasters. This community is especially helpful for new podcasters who may feel overwhelmed and unsure of where to start.
In conclusion, Anchor is an excellent choice for anyone looking to start a podcast. With its easy-to-use interface, free hosting and distribution, monetization opportunities, and supportive community, it's a platform that can help you take your podcast to the next level. So, why not give it a try?